Daniel Im's new book with B&H explores seven lies Christians believe about work, life and love
[NASHVILLE, TENN., February 7, 2020—] In 2019, 35% of the American workforce was a part of the gig economy, up from five years prior. In addition, 68% of all gig workers surveyed joined the gig economy in the last five years.
The rise of Amazon Prime, Facebook Marketplace, Uber, Grubhub and Airbnb are all part of the explosion of the gig economy and the shift in American work culture. As pastor, author, international speaker and leadership consultant Daniel Im began to research the gig economy and its effects, he discovered seven lies that had subtly worked their way into the American psyche, contradicting what the Bible says about a Christian's identity.
In his new book, "You Are What You Do: And Six Other Lies About Work, Life and Love" (February 2020, B&H Publishing), Im dissects seven common lies that have changed the way Americans approach work, life and love:
You are what you do.
You are what you experience.
You are who you know.
You are what you know.
You are what you own.
You are who you raise.
You are your past.
Through relatable stories, research and pastoral insight, Im shows readers how to recognize these everyday lies and discover the truth on the other side. In a world where anxiety and depression result from constant hustling, chasing success and the American dream, Im reminds readers that they are already accepted and loved because of the gospel.
"I wrote this book because in the last few years, there's been a significant shift in the way that we approach work, life and love. And it's all because of the rise of the 'gig economy,' which has become the new normal," Im said.
"But here's the thing: This is not some sort of neutral and harmless shift in culture. There's actually a complex and fragile web of lies holding it all together, leading to a devastating pile of unintended consequences. My hope is to shed light on these lies and what happens if we live our lives according to them so that readers can see the truth on the other side, one that leads to freedom."
Im is a seasoned speaker and leader who has traveled to cities around the globe to teach, consult and coach. He currently serves on the pastoral staff of Beulah Alliance Church in Edmonton, Canada, and has served and pastored in church plants and multisite churches ranging from 100 people to 50,000 people in Vancouver, Ottawa, Montreal, Korea, Edmonton and Nashville.
Im is the author of two other books: "No Silver Bullets: Five Small Shifts that will Transform Your Ministry" and "Planting Missional Churches: Your Guide to Starting Churches that Multiply" (second edition).
B&H is supporting "You Are What You Do" with a preorder campaign, national marketing and publicity campaign and a launch team online to support the launch. For more information, visit https://danielim.com/youare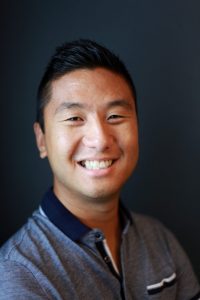 Daniel Im is a speaker and leader who has traveled to cities around the globe including New York, Vancouver, Los Angeles, Sydney and Seoul to teach, consult and coach. His podcasts have been downloaded over 3 million times and more than 72,000 people follow him on Twitter for his wisdom and insight.
He has written three paradigm-shifting books including his latest, "You Are What You Do" (Feb. 4, 2020, B&H Books). He has an M.A. in Global Leadership and is a Gallup Certified Strengths Performance Coach. Daniel lives in Canada with his wife Christina and their three children. For more information, visit danielim.com and follow him on social media @danielsangi.
B&H Publishing Group, an imprint of LifeWay Christian Resources, is a team of mission minded people with a passion for taking God's Word to the world. Because we believe Every Word Matters® we seek to provide intentional, Bible-centered content that positively impacts the hearts and minds of people, inspiring them to build a lifelong relationship with Jesus Christ. Among our print and digital releases for the trade, church and academic markets, titles include "The New York Times" No. 1 bestsellers "The Love Dare" and "The Vow," No. 1 CBA bestseller "I Am a Church Member," as well as the newly-revised Christian Standard Bible (CSB) version.