Daniel G. Amen, MD, provides practical tools for our historically stressful time in his new book, "Your Brain Is Always Listening," releasing from Tyndale Momentum in March
Carol Stream, Ill. (February 26, 2021) — Tyndale House Publishers (@tyndalehouse) will release Your Brain Is Always Listening: Tame the Hidden Dragons That Control Your Happiness, Habits, and Hang-Ups by #1 New York Times bestselling author Daniel G. Amen, MD, on March 2. Dr. Amen is the founder of Amen Clinics, which focuses on brain health as the foundation of overall health. In his new book, Dr. Amen provides practical tools to tame the dragons that control our minds. With more than 40 percent of American adults experiencing mental health issues in 2020—about 90 million people—his message has never been more necessary.
During this historically stressful time, Dr. Amen equips us with powerful weapons to battle the inner dragons that breathe fire on our brains, drive unhealthy behaviors, and rob us of joy and contentment. He helps us to identify the specific dragons that attack our brains and take control of our brain health. In an uncertain world, Dr. Amen teaches us what we need to not only survive but thrive.
Publisher Jan Long Harris says of this important book, "With record numbers of people struggling with mental and emotional health issues during the COVID pandemic and resulting economic recession, Dr. Daniel Amen's book Your Brain Is Always Listening could not be more timely. A pioneer of the movement toward more brain-based, scientific approaches within psychiatry, Dr. Amen identifies the many dragons that are breathing fire on people's thoughts and emotions and offers practical strategies for taming these dragons."
Dr. Amen's Your Brain Is Always Listening will release with more than 100,000 units in print.
Regarding his upcoming book release, Dr. Amen shares, "When the pandemic began, I wrote, 'Mental hygiene is just as important as washing your hands. We need to eliminate the ANTs (automatic negative thoughts) and tame the dragons that continue to breathe fire on our emotional centers.' I know this book can bring hope and healing to anyone who reads it."
About the Author
Daniel G. Amen, MD, has helped millions of people change their brains and lives. He is the founder of Amen Clinics, with nine locations across the United States; a 12-time New York Times bestselling author; and the cohost of The Brain Warrior's Way Podcast, which he creates with his wife, Tana. He has produced 15 national public television specials about the brain that have aired more than 120,000 times across North America. Dr. Amen believes we can end mental illness by creating a revolution in brain health, and he regularly speaks to businesses, organizations, and churches about how to have a better brain and a better life.
Dr. Amen is represented by Greg Johnson at WordServe Literary Group.
Your Brain Is Always Listening by Dr. Daniel G. Amen
ISBN: 978-1-4964-3820-1
Hardcover: $25.99
March 2021 release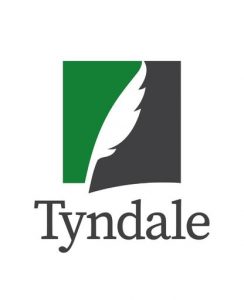 Since its founding in 1962, Tyndale House Publishers has been a voice to trust for generations of readers. Today, Tyndale is one of the largest independent Christian publishers in the world. Tyndale's mission is to make the Bible accessible to as many people as possible in language that they can relate and respond to. Tyndale publishes the Holy Bible, New Living Translation (NLT), and offers nonfiction books that equip readers with Christ-centered insight, counsel, and life-improving stories. In addition, Tyndale publishes fiction from fresh new voices and celebrated authors alike, capturing the imagination of millions of readers. With a deep understanding of the importance of nurturing future generations, Tyndale also publishes children's products that make God's Word and wisdom come alive. Tyndale's independent status allows it to follow its founding model, giving a majority of annual revenue—more than $110 million throughout its history—to charitable missions. With every book purchased, Tyndale readers help meet the physical and spiritual needs of people around the world.
For more information or for media inquiries, please contact Katie Dodillet, katiedodillet@tyndale.com. 
---
TYNDALE and Tyndale's quill logo are registered trademarks of Tyndale House Ministries.