D.C. Jacobson & Associates rebrands as Illuminate Literary Agency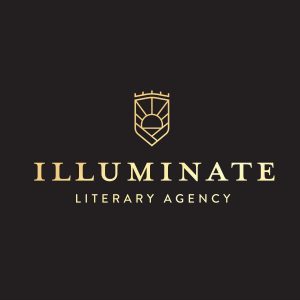 PORTLAND, OR — D.C. Jacobson & Associates, one of the ECPA's leading literary agencies, announces the launch of its new name and brand identity, Illuminate Literary Agency. Illuminate's branding features the tagline "We light the way so your words shine brighter™" and the new website illuminateliterary.com.
Illuminate's messaging emphasizes the agency's values of author care, collaboration, and strategic guidance throughout an author's publishing career. The new site features easy to navigate indexes of currently represented clients and agency books, including new releases and much from the agency's backlist.
"We celebrate the legacy we carry forward with gratitude," said president Jenni Burke. "But we are not interested in resting on our past successes. Since its founding in 2006, this agency has thrived in a time of momentous change in the book publishing industry by serving as a true business and ministry partner to our authors and publishers. Our new name accurately reflects our mission to illuminate the process for our clients so their messages can shine brighter than ever in a world that needs the light."
The name change and rebranding comes three months after Burke was named president and owner of the agency in October 2019, following Don Jacobson's move to HCCP. During this time of transition, the rebrand was one of Burke's first initiatives to emphasize the focused support her team is dedicated to providing for their clients and the publishing community.
"Our clients have responded with such positivity," said Burke. "And our team is energized around this fresh vision to light up the world with life-giving messages."
About Illuminate Literary Agency
Illuminate is a boutique literary agency that helps authors publish well, succeed faithfully, and thrive. With a combined 60+ years of industry experience and strong relationships with leading publishers, our team is proud to be behind more than 3,000,000 books connecting with readers around the world. Specializing in adult nonfiction, Illuminate Literary Agency continues to build on a strong legacy of lighting the way for some of today's most compelling voices. The company was established in 2006 as D.C. Jacobson & Associates, and continues to be based in Oregon. For more information, visit www.illuminateliterary.com.
Contact Jenni Burke, support@illuminateliterary.com, 503-207-7315.