CSPA announces Christian Indie
Awards winners
Announcing the Winning Titles of the 2018 Christian Indie Awards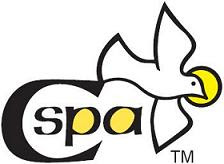 Charlotte, NC, April 23, 2018—Christian Small Publishers Association (CSPA) is pleased to announce the winning titles for the 2018 Christian Indie Awards. The Christian Indie Awards honor books produced by small publishers and independent authors each year for outstanding contribution to Christian life.
Book lovers and retailers selling Christian products voted on the nominated titles in each of thirteen categories. "Independent publishers and small presses often publish unique books with story themes or topics that touch readers in new and profound ways," says Sarah Bolme, the Director of Christian Small Publishers Association, the sponsor of the award. "The Christian Indie Awards brings these books recognition."
The winners in each of the thirteen categories are:
Fiction
Waiting for Butterflies, Karen Sargent, Walrus Publishing, 978-1940442204
Historical Fiction
Solve by Christmas, Amber Schamel, Vision Writer Publications, 978-0999176726
Romance 
An Improper Proposal, Davalynn Spencer, 978-0998951201
Christian Living
Pizza With Jesus (No Black Olives), P.J. Frick, Lighthouse Christian Publishing, 978-1546901709
Bible Study / Theology 
The Supremacy of Christ, Dr. William McCarrell and Rev. Richard McCarrell, Grace Acres Press, 978-1602650428
Devotional 
Delight Thyself Also In The Lord, Delight Thyself Design Ministries, Delight In Him Publications, 978-0999517505
Biography / Memoir
Go West: 10 Principles that Guided My Cowboy Journey, Jeremy Sparks, Elevate Publishing, 978-0996465595
Relationships / Family
Helicopter Mom, Bethany L. Douglas, 978-0983928867
Children's (age 4 to 8) 
Made for a Purpose, Kristie Wilde, Wilde Art Press, 978-0997482805
Children's (age 8 to 12) 
The Kool Kids & The Land Of The Giants, James Tate, author, Jay Reed, illustrator, Beyond W8 Loss, LLC, 978-0999131503
Young Adult (age 12+) 
Huntress (Life After Book 1), Julie Hall, 978-0998986708
Gift Book 
Fear Not: You are in Partnership with God To Manage His Creation, Jose Bonilla, 978-1544144870
Christian Education
Leading by Example: A Parental Guide To Teaching and Modeling Christian Faith At Home,  Rev. Dr. Tim Tooten, Sr., 978-1545605318
The winning titles can be viewed at https://www.christianaward.com/2018winnners.
The Christian Indie Awards is sponsored by Christian Small Publishers Association (CSPA). A total of 189 titles were nominated for the award categories.
About Christian Small Publishers Association (CSPA)
CSPA represents and promotes small publishers and independent authors in the Christian marketplace. CSPA represents a membership of over 170 publishers and independent authors producing materials for the Christian Marketplace. CSPA is a supplier member of CBA. For more information about Christian Small Publishers Association visit http://www.christianpublishers.net.
Contact: Sarah Bolme, Christian Small Publishers Association
cspa@christianpublishers.net  704-277-7194