Crossway appoints Director of Author Relations and Director of Publicity
July 22, 2022 — WHEATON, Ill.—Crossway is pleased to announce that, effective July 1, 2022, Amy Kruis transitioned into the role of Director of Author Relations, Acquisitions Editor; and Lauren Susanto has been promoted to Director of Publicity.
In her new position, Kruis will serve Crossway's authors as they move through the publishing process. In addition to engagement with authors, she will join Crossway's Publishing Division in acquiring new book projects for publication. Kruis came to Crossway in 2008 and has been instrumental in the company's marketing and publicity efforts for over a decade. She most recently served as Director of Communications—overseeing the publicity and copywriting teams, managing author relations regarding marketing initiatives and plans, and handling other responsibilities within Crossway's Communications Division.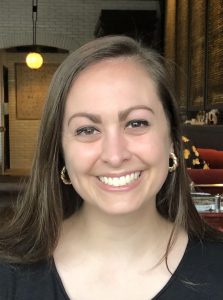 Susanto has served as Crossway's publicist since 2015, establishing relationships with both authors and media to promote Crossway's book and Bible products to varied audiences. In her new role, Susanto will oversee all of Crossway's publicity efforts and the publicity team.
Founded in 1938, Crossway is a not-for-profit global Christian publishing ministry that publishes gospel-centered, Bible-based content to honor our Savior and serve his church. Crossway seeks to help people understand the all-encompassing implications of the gospel and the truth of God's word—for all of life, for all eternity, and for the glory of God alone. Crossway is the global publisher of the ESV® (English Standard Version®) Bible, more than 1,000 Christian books, and an extensive list of gospel literature. For additional information, visit crossway.org.
Contact: Lauren Susanto, lsusanto@crossway.org