Charisma House releases retrospective look
at the moments that made 2017 a great year
Saying Goodbye to 2017 With Anticipation of a Superb 2018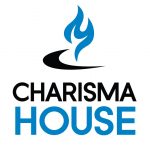 2018 New Year celebrations are fading away, but Charisma House wishes to highlight significant moments from 2017 before saying goodbye. It was a lively year of record-breaking success, both for authors as well as staff.
January 2017, Marcos Perez was promoted to the position of executive vice president and publisher of the book group of Charisma Media. Perez led the book group to growth and will continue to do so in 2018
Steve Greene, publisher and executive vice president of the media group of Charisma Media released his book Love Leads: The Spiritual Connection Between Your Relationships and Productivity
Charisma House YouVersion devotionals reached 1 million downloads
ECPA recognized two Charisma books, The Bait of Satan and The Mystery of The Shemitah, for reaching sales of 1 million and 500 thousand respectively
Lucy Diaz Kurz was welcomed back to the book group after a seven-year interval. Kurz re-launched her career at the Christian publishing house as vice president of marketing, a title she previously held from August 2004 to September 2010
New York Times best-selling author, Jonathan Cahn, had another record-breaking release with his book, The Paradigm. The book debuted at No. 5 on the New York Times Best Seller list, as well as at No. 5 on Wall Street Journal and No. 6 on the Publisher's Weekly lists. This book also helped catapult Cahn's older books back to various best-selling lists
Last but certainly not least is the release of God and Donald Trump by Stephen E. Strang.  Mr. Strang is the founder and CEO of Charisma Media. This book is on the ECPA best-seller list   and continues to garner various media appearances
About Charisma House
Charisma House empowers people through Spirit-inspired resources. It is the leading publisher of diversified Christian resources motivating people to fulfill God's purpose. For more than twenty years Charisma House has published books, including fourteen New York Times best sellers, that challenge, encourage, teach, and equip Christians.
Contacts:
Rachel Sammons, Publicity Coordinator, 407-333-0600 x3403 rachel.sammons@charismamedia.com
Nicole Ponder, Publicity Manager, 407-333-0600 x3406 nicole.ponder@charismamedia.com