Charisma House releases Pastor Choco De Jesús new book, "Love Them Anyway"
GUIDING LIFE PRINCIPLE TO 'LOVE THEM ANYWAY'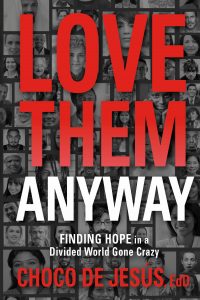 ORLANDO, Fla.— Pastor and Bestselling Author Choco De Jesús gets why our world has never been more desperate than it is today for unity and respect for people from all walks of life. One need only read the morning headlines to see how the emotional barriers and bitterness that have poisoned our discourse play out across the country and are defining us. Today, many people even see Christians as angry followers of God who are more interested in winning political arguments than respecting and loving others.
Pastor Choco firmly believes there is a better way. In his new book, Love Them Anyway: Finding Hope in a Divided World Gone Crazy (Charisma House Publishing, ISBN-13: 978-1-62999-715-5), he writes, "division can become so common that love can feel weird or wrong at times. But love breaks through defenses and destroys walls that divide us." Watch this video message from Pastor Choco about his new book: bit.ly/LoveThemAnyway
Through personal accounts of growing up in downtown Chicago's Humboldt Park, getting married, raising a family, and pastoring New Life Covenant Church, Pastor Choco humbly and transparently describes how choosing the perspective and the lifestyle of the kingdom of God to "love them anyway" helped transform the crime-ridden community he called home for decades.
"The currency of the kingdom of God isn't prayer, Bible study, missions, or service; it's love" writes Pastor Choco. "All the disciplines are means to put us in touch with the love of God so it overflows into the lives of those around us."
Pastor Choco explores questions in his book such as, "What about stereotype, race, that person or group of people in a political, cultural, or socioeconomic class who don't behave like you? Don't believe like you? And if you are honest…make you uncomfortable? What is love in this context?" In response, he is not judging his fellow believers – but reflecting on his own personal journey and experience as a pastor, when he writes: "Jesus broke social and religious boundaries to love those whom the religious people detested. Jesus didn't distinguish between the deserving and the undeserving. Love is the answer, but only if we admit our resistance, fill the holes in our hearts with God's in-spite-of love, and choose to love them anyway."
Love Them Anyway will inspire readers to love in a way like never before, paving a compelling path to both express and experience a truly transformative love on a deep level—and that love will change lives. Pastor Choco explains that when we see past disagreement, indifference, and offense, and love them anyway, our passion will be redirected and our purpose will be refined, opening up the possibility to be used by God in ways never imagined.
What leaders are saying about Pastor Choco's book:
"While many have written about life in the inner city where violence and crime are everyday occurrences, Pastor Choco has lived this and come out on the other side, more determined than ever to combat every enemy of peace with love, hope, and the profound message of grace, mercy, and salvation."
-Jentezen Franklin Senior Pastor, Free Chapel New York Times Best-Selling Author
"Pastor Choco's love for the marginalized serves as a modern-day unbridled application of the Good Samaritan parable. His leadership transformed Chicago, and now his message stands poised to change the world. Beyond a must read, this is a must do!"
-Pastor Samuel Rodriguez President, National Hispanic Christian Leadership Conference
"Read this book and use it as a catalyst for change in your own heart and mind, transforming you into a living, breathing extension of God's love to others."
-Mark Batterson, New York Times Best-Selling Author of The Circle Maker, Lead Pastor, National Community Church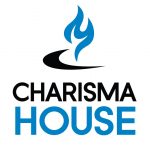 Pastor Choco De Jesús' book is designed for individual study, small groups, and classes. Each chapter's questions are designed to promote reflection, application, and discussion.
Love Them Anyway: Finding Hope in a Divided World Gone Crazy is released by Charisma House, which publishes books that challenge, encourage, teach, and equip Christians.
For additional information, including a free sample chapter, visit: https://lovethemanywaybook.com
Stay in touch with Pastor Choco De Jesús: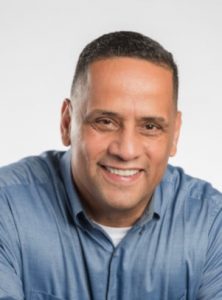 Wilfredo "Choco" De Jesús, is the former senior pastor of New Life Covenant Church in Chicago, one of the largest US congregations in the Assemblies of God. Recently he was elected General treasurer of the Assemblies of God. He is the founder of the nonprofit agency Chicago Dream Center, which serves the city of Chicago through residential, outreach, and rescue programs. In 2013 De Jesús was named one of Time magazine's 100 most influential people in the world in recognition of his authentic Christian leadership in evangelical and Latino communities. De Jesús lives in Springfield, Missouri, with his wife, Elizabeth.
Title: Love Them Anyway: Finding Hope in a Divided World Gone Crazy | Retail: US $17.99 | Release Date: June 1, 2021 | ISBN-13: 978-1-62999-715-5 | E-Book ISBN: 978-1-62999-716-2 | Audio Download: 978-1-62999-715-5 Binding: Trade paper| Size: 6" x 9" | Page Count: 224 | Hometown: Chicago, IL | BISAC Category: RELIGION / Christian Living / Personal Growth RELIGION / Christian Living / Social Issues RELIGION / Christian Ministry / Evangelism