Charisma House releases "Joy in the War" by Daniel & Amber Pierce about life in Israel
Ministers Daniel and Amber Pierce Recount Dramatic Stories of Life in Israel and How To Embrace Hope in The Midst of Devastating Events in 'Joy in the War'
The Pierces share about their life and ministry, casting light on how they discerned their calling to Israel, submitted to the journey, and lived for a decade in a war zone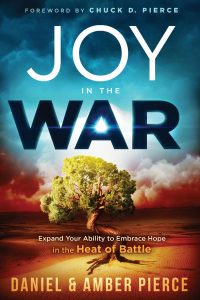 ORLANDO, Fla.— Ministers Daniel and Amber Pierce did not plan on getting stranded in the United States for more than a year when they traveled from their long-time residence in Jerusalem to attend the funeral of Amber's father in their hometown of Dallas on March 6, 2020 – but that is exactly what happened. Prior to departing Israel, they stocked up on supplies in anticipation of a possible Israeli government-mandated Covid-19 quarantine upon their return. Within 48 hours of landing in Dallas, they started the process of stocking their U.S. home with enough food and supplies all over again, as the American government was preparing to take drastic measures in the fight against this invisible enemy.
In their compelling new book, Joy in the War: Expand Your Ability to Embrace Hope in the Heat of Battle (Charisma House, ISBN‐13: 978‐1‐62999‐982‐1), Daniel and Amber take on the current battle breaking down the hope of so many by sharing their own testimony, walked out over the past decade as they discerned their calling to Israel, submitted to the journey, and lived in the country: a place where war is a constant looming threat. Through the couple's insights, they illuminate biblical truths that will help restore peace and joy, even during life's toughest seasons.
"We can access the power of heaven and defeat death when we give the love of our own lives to the Lord," writes Daniel. "The joy of the Lord becomes our strength in dark places, and it comes from the victory that we know lies before us. Jesus Himself was our example in this. He endured the suffering of the cross and experienced victory because He could see what lay before Him."
Joy in the War is a unique book about finding hope in the midst of devastating events, including those happening in America and around the world. Daniel and Amber describe how these events can undermine our ability to experience the joy of the Lord. While living in Israel and under the ever-present fear of war, they spent a period of time in Ber'er Sheva (southern Israel) near the Gaza strip, where there was a constant military presence. The one-minute warning time between hearing the siren and a rocket's impact, and frequent missile strikes that took place day and night, required a 'safe room' which was their daughter Lily's bedroom, and where they would take shelter during the air attacks. Despite such overwhelming situations, the couple learned, Amber explains: "Sometimes it feels like the hardest thing in the world to walk out our trials in joy, but we must remember, as we develop an eternal perspective in God's kingdom, He pours out His joy in a way that is overwhelming."
"I hope reading Daniel's and Amber's words accomplishes its purpose: to produce wisdom that helps you outwit the enemy," says Chuck Pierce, Daniel's father, a bestselling author, and president of Glory of Zion International Ministries. "Most of all, I pray that this book helps you to fulfill your destiny—to enjoy life!"
The concepts shared by Daniel and Amber Pierce—part of the legacy family of Chuck Pierce— include:
How to discern the times using God's supernatural knowledge
What to do when you are war-weary
Understanding and honoring the covenant relationship with God
Finding the joy of the Lord in the hard places
Moving through trauma to joy and wholeness
Joy in the War will help readers better understand how, even in the midst of crisis and chaos, God can use joy as a weapon to tear down the attacks of the enemy and provide the spiritual bandwidth to overcome. And, that when aligned with His purposes, even the surrounding conflict and warfare cannot stop His joy from manifesting and releasing a strength and purpose that empowers us to triumph. Writes Daniel: "Joy strengthens us and allows us to not only endure hardship but also to gain strength and maturity from our struggles."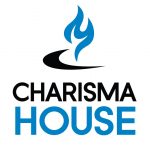 For additional information, including a free sample chapter of Joy in the War, visit https://charismahouse.com/joy-in-the-war-by-daniel-and-amber-pierce/
Joy in the War: Expand Your Ability to Embrace Hope in the Heat of Battle, is released by Charisma House, which publishes books that challenge, encourage, teach, and equip Christians.
Daniel and Amber Pierce moved to Israel in January of 2011 and have been actively serving in ministry for over twelve years. Daniel and Amber spent several years building relationships with local leaders and serving in many capacities before following the Lord's call to open and establish the GOZJ ministry center. This call originated out of a longing to worship the Lord in an atmosphere of spiritual freedom. Through this open door of worship, God quickly began to reveal needs in both local and international communities to experience and connect in freedom with the Holy Spirit in a stronger way. Daniel and Amber Pierce hosted "Rise as One" worship meetings in Jerusalem for over two years before establishing the GOZJ center.  Stay in touch with Daniel and Amber:
Title: Joy in the War: Expand Your Ability to Embrace Hope in the Heat of Battle | Retail: US $17.99 | Release Date: May 4, 2021 | ISBN‐13: 978‐1‐62999‐982‐1 | E‐Book ISBN: 978‐1‐62999‐983‐8 Binding: Trade paper | Size: 5.5" x 8.25" | Page Count: 208 | Hometown: Jerusalem | BISAC Category: RELIGION / Christian Living / Spiritual Growth RELIGION / Christian Living / Personal Growth RELIGION / Christian Living / Inspirational
To interview Daniel and Amber Pierce or for a review copy of Joy in the War: Expand Your Ability to Embrace Hope in the Heat of Battle, contact  Lklosterman@tkomarketing.net or chelsey@tkomarketing.net.