Charisma House hires new VP of Content Development
Kyle Duncan, thirty-year publishing veteran, will join the publisher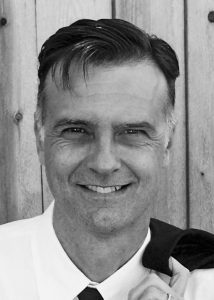 Orlando, Florida, January 16, 2020 – Charisma House, the book group of Charisma Media, announces that publishing veteran and executive Kyle Duncan has been hired as vice president of acquisitions and content development. In his new role at Charisma House, Duncan will oversee author acquisitions, planning, and development for the publisher's products. He will report directly to Marcos Perez, publisher and executive vice president.
"We are thrilled that Kyle will be joining us in his new role. He will bring a breath of fresh air and ideas to our company with his experience in the publishing industry," said Perez. "From our first meeting, it was obvious that Kyle has spent his career building strong products that help encourage and grow the Kingdom. His vast knowledge and respect in the Christian publishing community will, without a doubt, add a new level of excellence to us as a house."
For Duncan, this new role with Charisma fits perfectly with his experience. He has worked in the publishing industry both behind the desk of the publisher and as a New York Times best-selling ghostwriter. Not long after graduating from UCLA, Kyle took his first role in publishing at Focus on the Family, where he stayed for three years before holding leadership positions at Regal Books, Bethany House Publishers, and David C. Cook, the latter being where he held the role of publisher.
Kyle brings a wide breadth of knowledge to his new role, and his arrival comes at a perfect time as Charisma House pivots and adds to their product offerings.
Kyle and his wife, Suzanne, have four children and are excited about relocating to Florida.
About Charisma House:  Charisma House empowers people through Spirit-inspired resources. It is the leading publisher of diversified Christian resources motivating people to fulfill God's purpose. For more than twenty years Charisma House has published books, including fifteen New York Times best sellers, that challenge, encourage, teach, and equip Christians.
Contacts:  Nicole Ponder, Publicity Manager, 407-333-0600 x3406 nicole.ponder@charismamedia.com    
Rachel Sammons, Publicity Coordinator, 407-333-0600 x3403 rachel.sammons@charismamedia.com