Call for Submissions for 2022 Christianity Today Book Awards
Carol Stream, IL. May 12, 2021 – Christianity Today is calling for submissions for the 2022 Christianity Today Book Awards. The CT Book Awards, along with our "Beautiful Orthodoxy" Book of the Year, will be announced in December at ChristianityToday.com. Winners will be featured prominently in the January/February 2022 issue of CT and widely promoted in CT newsletters and on the site. Publishers of the winning books will also have the opportunity to participate in a promotion organized by CT's marketing team.
Award Categories:
Apologetics/Evangelism
Biblical Studies
Children and Youth
Christian Living/Discipleship
The Church/Pastoral Leadership
Culture and the Arts
Fiction
History/Biography
Marriage and Family
Missions/The Global Church
Politics and Public Life
Spiritual Formation
Theology/Ethics
The "Beautiful Orthodoxy" Book of the Year*
To be eligible for nomination, a book must be published between November 1, 2020 and October 31, 2021. CT is looking for scholarly and popular-level works, and everything in between. A diverse panel of scholars, pastors, and other informed readers will evaluate the books. Detailed instructions for how to submit your nomination can be found online at MoreCT.com/2022Nomination
* Beautiful Orthodoxy is a special add-on category. Books nominated for this category must have first been nominated in one of the other main categories. (They will be eligible to win more than once.)
Deadline:
The deadline for submitting nominations is Friday, August 6, 2021.
Please read complete submission instructions at MoreCT.com/2022Nomination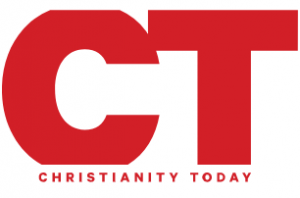 Christianity Today is a nonprofit, global media ministry centered on Beautiful Orthodoxy—strengthening the church by richly communicating the breadth of the true, good, and beautiful gospel. Reaching over five million people monthly with various digital and print resources, the ministry equips Christians to renew their minds, serve the church, and create culture to the glory of God.
Contact:
Leanne Snavely, 630-260-6200 x7214  lsnavely@christianitytoday.com