Brian Dembowczyk named associate publisher for Thomas Nelson Bibles
(Nashville, Tenn.) July 1, 2021—Thomas Nelson today announced Brian Dembowczyk as associate publisher for its Bibles team, which publishes multiple Bible translations: King James Version (KJV), New King James Version (NKJV), and New English Translation (NET).
Dembowczyk spent the last six years as the managing editor and publishing team leader for The Gospel Project, where he spearheaded the brand expansion into Korean, Spanish, French, and Vietnamese. He also led the significant growth of their weekly Bible study resource subscribers. Dembowczyk holds a Master of Divinity from Southern Baptist Theological Seminary, a Doctor of Ministry from New Orleans Baptist Theological Seminary, and is a Doctor of Philosophy candidate at Midwestern Baptist Theological Seminary, where he also serves as an adjunct professor.
As the associate publisher, Dembowczyk will oversee the editorial strategy, ideate new projects, acquire authors, and serve as the main editor on thematic study Bibles.
"Brian brings a critical blend of scholarly insight, publishing experience, and pastoral love for God's Word, which are all essential for success in this role," said Philip Nation, v-p and publisher, Thomas Nelson Bibles. "I look forward to how his rich background will help steer our editorial strategy."
For more information about Thomas Nelson Bibles, visit www.thomasnelsonbibles.com or follow @nelsonbibles on Facebook, Instagram, and Twitter.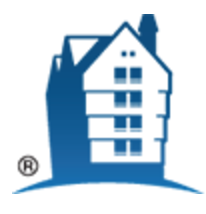 Thomas Nelson is a world leading publisher and provider of Christian content and has been providing readers with quality inspirational product for more than 200 years. As part of HarperCollins Christian Publishing, Inc., the publishing group provides multiple formats of award-winning Bibles, books, gift books, cookbooks, curriculum and digital content, with distribution of its products in more than 100 countries. Thomas Nelson is headquartered in Nashville, TN. For additional information visit www.thomasnelson.com.
Contact: Chelsea Taff, Manager, Corporate Communications, 615.902.2137  Chelsea.Taff@harpercollins.com