Books & Such authors take top honors at Christy Awards
Santa Rosa, CA – Books & Such Literary Management authors were well represented among the select novelists who received Christy Awards during the November 12, 2020 virtual awards event. Of the nine category winners, three were Books & Such authors. Kristy Cambron's novel, The Painted Castle (represented by agent Rachelle Gardner), received a Christy Award in the Historical Romance category. Robin W. Pearson (represented by agent Cynthia Ruchti) took top honors in the First Novel category for A Long Time Comin'. The evening was capped by the announcement that Books & Such author Amanda Dykes' Whose Waves These Are (represented by agent Wendy Lawton), was not only a Christy winner in the General Fiction category, but was also named Book of the Year for 2020.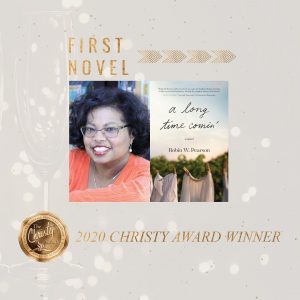 In total, Books & Such Literary Management authors occupied 9 of the 29 finalist positions, which included these winners of Christy Awards.
Book of the Year author Amanda Dykes says, "If I told you the story behind the months leading up to the writing of this book. . . if I told you I was ready to lay down my pen for good, that words would not come. . . that my heart felt too broken to offer anything, and yet God somehow allowed me to be a part of this story by letting that brokenness give way to a story of hope. . . you'd see that 'impossible is where the miracles happen' was my anthem. I am grateful beyond words to the ECPA and the Christy Award program for this very deep honor, and pray that it might help this story of healing and redemption—Whose Waves These Are—bolster hearts this year."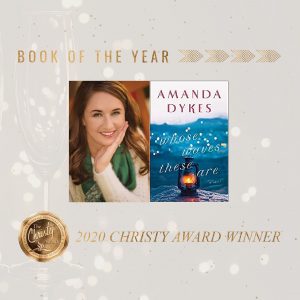 The Christy Award®, named for the celebrated and beloved novel Christy, written by Catherine Marshall, honors excellence in Christian fiction.
Books & Such Literary Management was founded in 1996. The agency's tagline—Distinguishing Literature—conveys the spirit of the group of six agents. Books & Such's focus remains on high-quality writing and manuscripts that make important contributions to society's ongoing conversations.  Books & Such Literary Management