Bob Fryling to Receive ECPA Chairperson's Award
at Industry's Leadership Summit, May 3rd in Nashville
Contact:
Stan Jantz, ECPA Executive Director
sjantz@ecpa.org  480-966-3998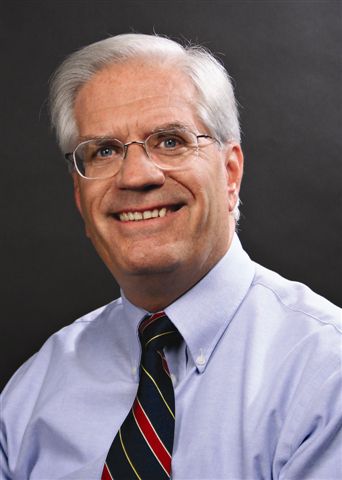 (PHOENIX, ARIZ., March 16, 2016)  In recognition of his publishing leadership at InterVarsity Press, and his commitment to global student evangelism, Bob Fryling will be given the ECPA Chairperson's Award at the ECPA Leadership Summit on May 3rd in Nashville.
Bob Fryling is the Publisher of InterVarsity Press and has been involved with both InterVarsity Christian Fellowship and InterVarsity Press (IVP) for 48 years.  Under his leadership, IVP has consistently appeared on the list of "Best Christian Workplaces" and has brought diversity to its workplace and diverse voices to the marketplace.
Fryling has invested his leadership, wisdom, and friendship in the industry through his role in ECPA, serving for 11 years as a board member and a valued participant on industry committees and at events. Fryling has announced his retirement from InterVarsity Press effective June 2016.
Respected for his leadership in various capacities, Fryling is the author of The Leadership Ellipse: Shaping How We Lead by Who We Are. Together with his wife, Alice, he has coauthored Handbook for Engaged Couples, Handbook for Married Couples and Handbook for Parents. Fryling also contributed a poignant chapter on his leadership experience in Transformation of a Man's Heart, which was edited and compiled by Stephen W. Smith.
The Award presentation will take place at the Industry's Award Celebration held in conjunction with the ECPA Leadership Summit, the evening of May 3rd at the Sheraton Music City in Nashville.
"Bob is one of the wisest and most forward-thinking people I have ever had the privilege of working with," said Stan Jantz, ECPA's executive director. "As an ECPA board member and the publisher of IVP, Bob has had an enormous influence on our industry. All of us at ECPA are so very grateful for Bob's service on the board and his contributions to Christian publishing."
The ECPA Chairperson's Award is given in recognition of an individual or organization's outstanding contribution to the industry or society at large at the ECPA Board Chair's discretion. Past recipients of the award include Jim Carlson and Bill Bright. For more information, and to view a list of past recipients, visit the ECPA website.
To learn more and register for the industry's Leadership Summit held May 3-4 in Nashville, visit ECPALeadership.org.  (Your event registration includes your reservation to the Industry Awards Ceremony.)  For tickets to the Awards Ceremony only, contact ECPA.
# # #
The Evangelical Christian Publishers Association (ECPA) is an international non-profit trade organization, comprised of nearly 200 member companies worldwide, representing a combined revenue of nearly $1.4 billion. Since 1974, ECPA has strengthened Christian publishing by building Networking, Information, and Advocacy opportunities within the industry and across multiple channels so that our members can more effectively produce and deliver transformational Christian content.  For more information about ECPA: 480-966-3998, info@ecpa.org, ECPA.org.
Founded in 1947 as an extension of InterVarsity Christian Fellowship/USA, InterVarsity Press serves those in the university, the church and the world by publishing thoughtful Christian books that equip and encourage people to follow Jesus as Savior and Lord in all of life. For more information, visit ivpress.com.