Bible Society Australia gifts new babies with new Bibles
Bibles For Bubs: Give a new life the Word of Life!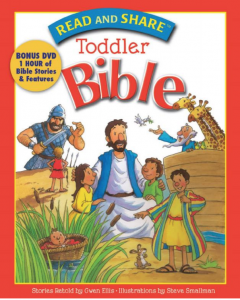 To farewell our Bicentenary year, Bible Society Australia is welcoming newborns with a baby Bible – absolutely free!
Yes, we're gifting 1000 children born in Australia between 1st January 2017 and 7th March 2018 a free Read and Share Toddler Bible.
Parents, grandparents, great-grandparents or carers can apply for the Bible now at www.biblesociety.org.au/bubs/
But it doesn't stop there! Bicentenary bubs will receive the Toddler Bible initially, followed by yearly birthday cards with tips for their parents, parent or carer to nurture their child's faith.
Then, when the child turns five they'll receive a Big Rescue Bible to help see them through their primary school years.
Jesus said "Let the little children come to me…" (Matthew 19:14)
At Bible Society Australia, our vision is to see all children and parents have the opportunity to be engaged with God's word. That's why we're offering a free Read and Share Toddler Bible to Bicentenary babies born here in Australia between 1st Jan 2017 and 7th March 2018.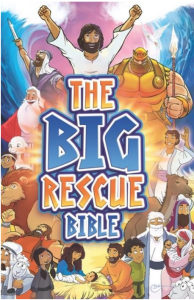 All details and terms & conditions at www.biblesociety.org.au/bubs/
Fast facts:
The Bible is the world's best-selling and most widely distributed book… approximately 5 billion copies were printed between 1815 and 2016.
Bible Societies assisted in the completion of translations in 61 languages in 2016, spoken by more than 428 million people.
Bible Societies, including Bible Society Australia, are currently working on more than 400 translation projects around the world.
Bible Societies worldwide distribute more than 30 million Bibles each year.
China has become the largest printer and user of the Bible in the world, with more than 10 million copies of the Bible printed in 2016 alone.
Worldwide, the YouVersion bible has been downloaded over 250 million times since its inception in 2008, with users reading and listening to more than 13 billion chapters of the Bible and creating one-billion–plus highlights and bookmarks.
Bible Society Australia shipped more than 215,000 full Bibles in 2016 as well as many new testaments and scripture portions.
The Bible Society provides scriptures for Australians in more than 100 languages.
To arrange interviews with Bible Society's Chief Operations Officer Melissa Lipsett, please contact:
John Pearson, Media & Communications Manager, Bible Society Australia
john.pearson@biblesociety.org.au   0438 771 269