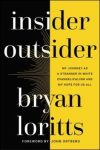 Bible Gateway interviews Bryan Loritts, author of "Insider Outsider"
What is the experience of a person of color in predominantly white evangelical Christian spaces today? What does the Bible say about racism, ethnic community, and worldview bias? What does it mean for the church to truly live life together? Bible Gateway interviewed Bryan Loritts (@bcloritts) about his book, Insider Outsider: My Journey as a Stranger in White Evangelicalism and My Hope for Us All (Zondervan, 2018).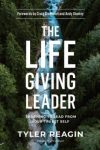 Bible Gateway interviews Tyler Reagin, author of "The Life-Giving Leader"
What is identity-based leadership, how is it biblical, and how does it contribute to influencing others to achieve their own success? Bible Gateway interviewed Tyler Reagin (@tylerreagin) about his book, The Life-Giving Leader: Learning to Lead from Your Truest Self (WaterBrook, 2018).