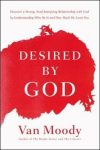 Bible Gateway interviews Van Moody, author of "Desired by God"
What does it mean to fall in love with God? How much does God love each person? How are we made to be in relationship with God, wired to love him and be loved by him? How can God keep pursuing us even when we reject him? Bible Gateway interviewed Van Moody (@Van_Moody), author of Desired by God: Discover a Strong, Soul-Satisfying Relationship with God by Understanding Who He Is and How Much He Loves You (Thomas Nelson, 2018).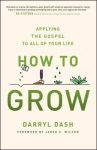 Bible Gateway interviews Darryl Dash, author of "How to Grow"
Are you dissatisfied with your spiritual life? Do you feel stuck or stagnant? Are you tired of going through the motions of faith? Do you want to make real progress in your life, but don't know where to start? Bible Gateway interviewed Darryl Dash (@DashHouse) about his book, How to Grow: Applying the Gospel to All of Your Life (Moody Publishers, 2018).