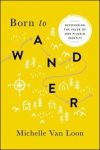 Bible Gateway interviews Michelle Van Loon, author of "Born to Wander"
Why are we so restless? We don't like how it feels to be unsettled and uprooted, navigating a season of transition, dealing with the fallout of broken relationships, or wrestling with a deep sense of unease. And we do whatever we can to numb the feelings of unbelonging and powerlessness that come with it. Bible Gateway interviewed Michelle Van Loon (@michellevanloon) about her book, Born to Wander: Recovering the Value of Our Pilgrim Identity (Moody Publishers, 2016).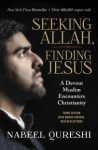 Interview with Nabeel Qureshi, author of Christian Book Award® winner "Seeking Allah, Finding Jesus," on Bible Gateway
How does a committed and passionate follower of Islam reconsider his faith and become an outspoken apologist for Christianity? Bible Gateway features a conversation between the late Nabeel Qureshi (@NAQureshi), author of Seeking Allah, Finding Jesus, 3rd edition (Zondervan, 2018)—the first book to win ECPA Christian Book Awards® in both New Author and Non-Fiction categories—and his friend David Wood, who led Nabeel to consider the veracity of the claims of Jesus Christ.