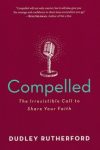 Bible Gateway interviews Dudley Rutherford, author of "Compelled"
How can you be best equipped and emboldened with the good news of salvation through Jesus? Why do fear, busyness, and lack of motivation keep you from telling your friends about the life-changing message of the gospel of Jesus Christ? Bible Gateway interviewed Dudley Rutherford (@pastordudley) about his book, Compelled: The Irresistible Call to Share Your Faith (Worthy Publishing, 2018).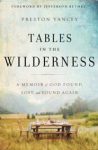 Bible Gateway interviews Preston Yancey, author of "Tables in the Wilderness"
A young student arrived at Baylor University with his life figured out, then slowly each piece of his secure world fell apart: his church, his life of study, his politics, his girlfriend, his best friend, and his God. Perhaps you can identify with his story. Bible Gateway interviewed Preston Yancey (@prestonyancey) about his book, Tables in the Wilderness: A memoir of God Found, Lost, and found Again (Zondervan, 2014).