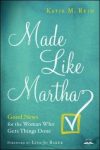 Bible Gateway interviews Katie Reid, author of "Made Like Martha"
What does it mean for overachieving women to rest as God's daughters without compromising their God-given design as doers? Are you a to-do-list-checker like Martha in the Bible who wants hope-filled freedom without abandoning your doer's heart in the process? Bible Gateway interviewed Katie Reid (@Katie_M_Reid) about her book, Made Like Martha: Good News for the Woman Who Gets Things Done (WaterBrook, 2018).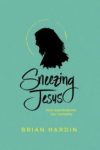 Bible Gateway interviews Brian Hardin, author of "Sneezing Jesus"
The Bible says Jesus was fully human and fully divine. If sin caused humanity to become less than God originally created it to be, how does Jesus' life demonstrate what normal humanity is supposed to look like? Bible Gateway interviewed Brian Hardin (@realbrianhardin) about his book, Sneezing Jesus: The Infectious Allure of the Human God (NavPress, 2017).