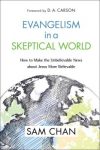 Bible Gateway interviews Sam Chan, author of "Evangelism in a Skeptical World"
With the rise of Bible illiteracy and the view that the Bible is irrelevant, how does a Christian begin to communicate their love for Scripture and the gospel message it contains? Bible Gateway interviewed Dr. Sam Chan about his book, Evangelism in a Skeptical World: How to Make the Unbelievable News About Jesus More Believable (Zondervan, 2018).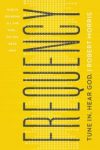 Bible Gateway interviews Robert Morris, author of "Frequency"
Believers in Jesus Christ want to know how they can hear God's voice. Does God speak? Is it like a radio host broadcasting his voice into the airwaves? Perhaps the question is, are we tuned into the right frequency? Bible Gateway interviewed Robert Morris about his book, Frequency: Tune in. Hear God. (Thomas Nelson, 2016).