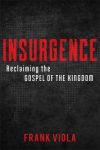 Bible Gateway interviews Frank Viola, author of "Insurgence"
Has the church lost the explosive, earthshaking gospel of the kingdom that Jesus, Paul, and the other apostles preached in the Bible? Does the allegiance that radical terrorists give to their cause exceed the allegiance many Christians today give to Jesus Christ? Have Christians lost the dynamic, titanic, living gospel and exchanged it for a gospel of religious duty or permissiveness and "easy believism"? Bible Gateway interviewed Frank Viola (@FrankViola) about his book, Insurgence: Reclaiming the Gospel of the Kingdom (Baker Books, 2018).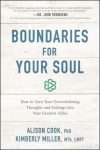 Bible Gateway interviews Alison Cook and Kimberly Miller, authors of "Boundaries for Your Soul"
How can you harness feelings like anger, sadness, and fear so they change your life for the better? What are their proper functions according to Scripture? How can you transform them from relationship-disrupters and joy-stealers into allies and bring harmony to your soul? Bible Gateway interviewed Alison Cook and Kimberly Miller (@KJ__Miller), authors of Boundaries for Your Soul: How to Turn Your Overwhelming Thoughts and Feelings into Your Greatest Allies (Thomas Nelson, 2018).