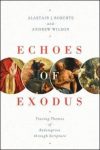 Bible Gateway interviews Alastair J. Roberts, co-author of "Echoes of Exodus"
How is the theme of exodus spread throughout both the Old and New Testaments? How is its message of redemption through Jesus Christ from slavery to sin seen in a unified manner in Scripture? Bible Gateway interviewed Alastair J. Roberts (@zugzwanged), who, along with Andrew Wilson (@AJWTheology), authored the book, Echoes of Exodus: Tracing Themes of Redemption through Scripture (Crossway, 2018).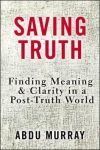 Bible Gateway interviews Abdu Murray, author of "Saving Truth"
Increasingly, Western culture embraces confusion as a virtue and decries certainty as a sin. This cultural phenomenon led the compilers of the Oxford English Dictionary to name "post-truth" their word of the year in 2016. How can Christians offer truth and clarity to a world that shuns both? Bible Gateway interviewed Abdu Murray (@AbduMurray) about his book, Saving Truth: Finding Meaning & Clarity in a Post-Truth World (Zondervan, 2018).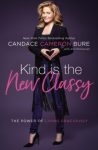 Actress Candace Cameron Bure reads Bible verses about kindness on Bible Gateway
The author of Kind is the New Classy: The Power of Living Graciously (Zondervan, 2018), actress and model Candace Cameron Bure (@candacecbure) is on Bible Gateway video reading favorite Bible verses on the subject of kindness.