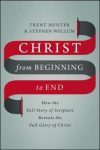 Bible Gateway interviews Stephen Wellum, author of "Christ from Beginning to End"
How does every part of Scripture's 66 books written over a period of 1500 years cohesively reveal the glory of Christ? How do the Bible's many multi-layered stories, characters, events relate together and connect to Jesus? Bible Gateway interviewed Stephen Wellum about the book he co-authored with Trent Hunter, Christ from Beginning to End: How the Full Story of Scripture Reveals the Full Glory of Christ (Zondervan, 2018).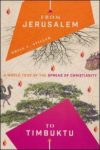 Bible Gateway interviews Brian Stiller, author of "From Jerusalem to Timbuktu"
Christianity started in Jerusalem and spread widely in the West, in Europe, and North America. In the past century, the church expanded rapidly across Africa, Latin America, and Asia. Now Christianity's geographic center of density is in the West African country of Mali—in Timbuktu. What led to the church's vibrant growth throughout the Global South? Bible Gateway interviewed Brian Stiller (@bcslms) about his book, From Jerusalem to Timbuktu: A World Tour of the Spread of Christianity (InterVarsity Press, 2018).