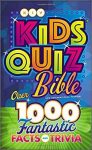 Bible Gateway interviews Troy Schmidt, editor of the "NIV Kids' Quiz Bible"
Quizzing can be a fun way to learn unfamiliar topics. That concept is now applied in a Bible specifically designed for kids ages 8-12. Bible Gateway interviewed editor Troy Schmidt (@troyeschmidt) about the NIV Kids' Quiz Bible (Zonderkidz, 2018).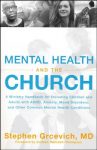 Bible Gateway interviews Stephen Grcevich, MD, author of "Mental Health and the Church"
What barriers do churches encounter when they try to welcome and include families of children, teens, and adults with common mental health conditions or trauma? How should churches structure ministry for those diagnosed with ADHD, anxiety, attachment issues, mood disorders, post-traumatic stress syndrome, and other difficulties? Bible Gateway interviewed Stephen Grcevich, MD (@drgrcevish) about his book, Mental Health and the Church: Ministry Handbook for Including Children and Adults with ADHD, Anxiety, Mood Disorders and Other Common Mental Health Conditions (Zondervan, 2018).