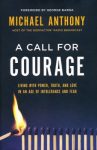 Bible Gateway interviews Michael Anthony, author of "A Call for Courage"
How can a person have courage in a world that is increasingly hostile to Christian beliefs and values? How can you best overcome being fearful, apathetic, and detached? What is courageous humility? Bible Gateway interviewed Michael Anthony (@CourageMatters) about his book, A Call for Courage: Living with Power, Truth, and Love in an Age of Intolerance and Fear (Thomas Nelson, 2018).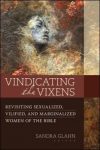 Bible Gateway interviews Sandra Glahn, author of "Vindicating the Vixens"
Have Bible readers missed the point of some scriptural stories by assuming the women in them were "bad girls"? Did Bathsheba seduce King David or was she a #MeToo victim? Was Mary Magdalene really a reformed prostitute? Did the Samaritan woman really divorce five husbands in a world where women rarely divorced even one? Bible Gateway interviewed Sandra Glahn (@sandraglahn) about her book, Vindicating the Vixens: Revisiting Sexualized, Vilified, and Marginalized Women of the Bible (Kregel Academic, 2018).