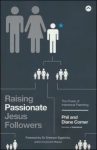 Bible Gateway interviews authors Phil and Diane Comer
How can parents be intentional in raising their kids to be steadfast followers of Jesus? How should the home be a holy place for children? Bible Gateway interviewed Phil and Diane Comer (@intparents) about their book, Raising Passionate Jesus Followers: The Power of Intentional Parenting (Zondervan, 2018).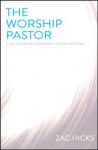 Bible Gateway interviews Zac Hicks
Leading worship is more than a performance; it's about shaping souls and making disciples. How does the Bible offer a clear guide to leading worship? Bible Gateway interviewed Zac Hicks (@zachicks) about his book, The Worship Pastor: A Call to Ministry for Worship Leaders and Teams (Zondervan, 2016).