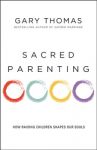 Bible Gateway interviews Gary L. Thomas, author of "Sacred Parenting"
Have you considered that perhaps God not only uses parents to influence their children, but that he uses children to change their parents? Could it be that parenting is a school for adult spiritual formation? Bible Gateway interviewed Gary L. Thomas (@garyLthomas) about his book, Sacred Parenting: How Raising Children Shapes Our Souls (Zondervan, 2017).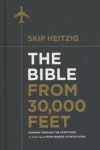 Bible Gateway interviews Skip Heitzig, author of "The Bible from 30,000 Feet"
How does the entire Bible fit together? How do so many individual books connect, despite being written by different people over thousands of years? What does a sweeping aerial overview of the landscape of God's Word look like? Bible Gateway interviewed Skip Heitzig (@skipheitzig) about his book, The Bible from 30,000 Feet: Soaring Through the Scriptures from Genesis to Revelation (Harvest House Publishers, 2017).