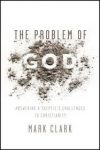 Bible Gateway interviews Mark Clark, author of 'The Problem
of God'
What conclusions about the Bible and God would you draw if you were raised in an atheistic home, struggled through your parents' divorce, encountered health problems, and was by nature thoroughly skeptical? Bible Gateway interviewed Mark Clark (@markaclark) about his disarmingly winsome book, The Problem of God: Answering a Skeptic's Challenges to Christianity (Zondervan, 2017).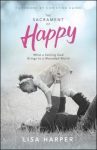 Bible Gateway interviews Lisa Harper, author of 'The Sacrament of Happy'
Is happiness a gift from God? Is there a spiritual difference between joy and happiness? What does the Bible say about being happy and whether God is happy? Bible Gateway interviewed Lisa Harper (@lisadharper) about her book, The Sacrament of Happy: What a Smiling God Brings to a Wounded World (B&H Books, 2017).