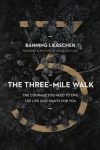 Bible Gateway interviews Banning Liebscher, author of "The Three-Mile Walk"
Do you live a life of passionate purpose and unshakable faith? Or are you settled into a comfort zone of complacency? What Old Testament story might teach applicable lessons of what God wants us all to be? How can we best incorporate the attributes of holiness, courage, and faith into our everyday lives? Bible Gateway interviewed Banning Liebscher (@thebanning) about his book, "The Three-Mile Walk: The Courage You Need to Live the Life God Wants for You" (Zondervan, 2020).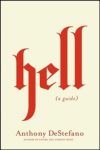 Bible Gateway interviews Anthony DeStefano, author of "Hell: A Guide"
C.S Lewis imagined it as a grey, joyless city. The Italian poet, Dante Aligheri, wrote that it was a series of nine circles. You might have your own vision of it. But what do we really know about Hell? What does the Bible tell us about it, and what is speculation, myth, or even plain error? Is Hell a place or a state of being? What does Hell look like? What kind of suffering do people in Hell experience? What are the devil and demons really like? Bible Gateway interviewed Anthony DeStefano (@a_destefano) about his book, "Hell: A Guide" (Thomas Nelson, 2020).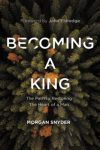 Bible Gateway interviews Morgan Snyder, author of "Becoming a King"
Throughout history, why is the story of many men's lives the theme of being entrusted with power and then using that power to bring harm to themselves and those under their care? What is the biblical way for men to responsibly be in lockstep with God's kingdom? What is the path of inner transformation that God intends every man to experience? Bible Gateway interviewed Morgan Snyder about his book, "Becoming a King: The Path to Restoring the Heart of a Man" (W Publishing Group, 2020).