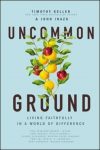 Bible Gateway interviews Timothy Keller and John Inazu, authors of "Uncommon Ground"
How can Christians today interact with people in a way that shows respect to those whose beliefs are radically different but that also remains faithful to the gospel? Bestselling author Timothy Keller and legal scholar John Inazu bring together a range of artists, thinkers, and leaders to provide a guide to biblical living in a pluralistic, fractured world. Bible Gateway interviewed Timothy Keller (@timkellernyc) and John Inazu (@JohnInazu) about their book, "Uncommon Ground: Living Faithfully in a World of Difference" (Thomas Nelson, 2020).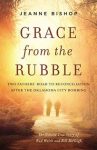 Bible Gateway interviews Jeanne Bishop, author of "Grace from the Rubble"
How is it possible that two men destined to be enemies were able to forge an unexpected bond in the wake of abhorrent terrorism and tragedy? What transpired in the heart-stirring story of how the father of a young woman killed in the Oklahoma City bombing and the father of her killer (Timothy McVeigh) became friends and found forgiveness? Bible Gateway interviewed Jeanne Bishop (@jeannebishop), author of "Grace from the Rubble: Two Fathers' Road to Reconciliation after the Oklahoma City Bombing" (Zondervan, 2020).