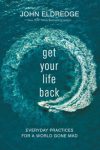 Bible Gateway interviews John Eldredge, author of "Get Your Life Back"
Are you the average American who checks your cell phone 80 times a day? Are you frantically barraged by information so that you feel numb and burnt out? Are you overwhelmed to the point that your soul needs healing? How can the Bible help you focus on what really matters? Bible Gateway interviewed John Eldredge (@ransomedheart), author of "Get Your Life Back: Everyday Practices for a World Gone Mad" (Thomas Nelson, 2020).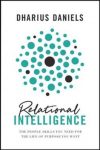 Bible Gateway interviews Dr. Dharius Daniels, author of "Relational Intelligence"
What relational model did Jesus use when he selected the 12 disciples? What are the biblical principles that teach how to assess your relationships, define them, discern them, align them, and activate them to unlock their greatest potential? Bible Gateway interviewed Dr. Dharius Daniels (@Dhariusdaniels) about his book, "Relational Intelligence: The People Skills You Need for the Life of Purpose You Want" (Zondervan, 2020).