Bible Gateway Interviews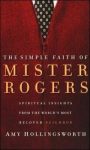 Bible Gateway interviews author of "The Simple Faith of Mister Rogers," Amy Hollingsworth
American television personality, musician, puppeteer, writer, producer, and Presbyterian minister Fred Rogers died in 2003 but his influence seems to be growing stronger each year. He was known as the creator, composer, producer, head writer, showrunner, and host of the preschool PBS television series Mister Rogers' Neighborhood (1968-2001), known for its slow pace and calm manner. What is the spiritual legacy Mr. Rogers left for all of us? Bible Gateway interviewed Amy Hollingsworth (@AmyHollingswrth), author of "The Simple Faith of Mister Rogers: Spiritual Insights from the World's Most Beloved Neighbor" (Thomas Nelson, 2007).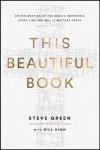 Bible Gateway interviews Steve Green, author of "This Beautiful Book"
Why is the Bible—the most popular and culture-shaping text in the world—still the least understood book of all time? What are the life-changing themes woven through the mosaic of the Bible's various stories? Bible Gateway interviewed Steve Green (@SteveGreenHL), author of "This Beautiful Book: An Exploration of the Bible's Incredible Story Line and Why It Matters Today" (Zondervan, 2019).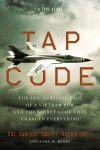 Bible Gateway interviews Col. Carlyle "Smitty" Harris, author of "Tap Code"
How does love, honor, courage, and faith sustain a US Air Force pilot for eight years as a prisoner of war? And how does an old, long-unused World War II method of communicating by tapping on a common water pipe offer a lifeline, give strength, boost morale, and build unity among other POWs during their solitary internment? Bible Gateway interviewed Col. Carlyle "Smitty" Harris about his book, "Tap Code: The Epic Survival Tale of a Vietnam POW and the Secret Code That Changed Everything" (Zondervan, 2019).