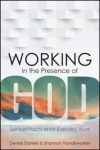 Bible Gateway interviews authors Denise Daniels and Shannon Vandewarker
How do we invite God into our practical living? How should we incorporate spiritual disciplines into the ordinary rhythms of everyday experience? How can we be transformed into Christ's likeness through our jobs and daily work? Bible Gateway interviewed Denise Daniels and Shannon Vandewarker (@shannonvande), authors of Working in the Presence of God: Spiritual Practices for Everyday Work (Hendrickson Publishers, 2019).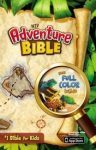 Bible Gateway interviews Sue Richards about the "Adventure Bible"
The top children's Bible in the world is the Adventure Bible (Zonderkidz), published more than 30 years ago and now having more than 9 million copies in print. What makes it so popular? Why have parents, grandparents, and children all been drawn to it throughout the decades? Bible Gateway interviewed Sue Richards.