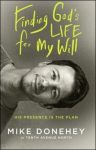 Bible Gateway interviews Mike Donehey, author of "Finding God's Life for My Will"
Have we compartmentalized "God's will for us" so much that we exclude its true meaning? Are we so fixated on wanting to know specific divine plans for life that we become paralyzed by fear and crushed by self-induced stress? Is God's purpose and plan for our lives the shell game we all too often make it out to be? Bible Gateway interviewed Mike Donehey (@mikedonehey), author of Finding God's Life for My Will: His Presence is the Plan (WaterBrook, 2019).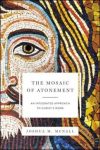 Bible Gateway interviews Joshua M. McNall, author of "The Mosaic of Atonement"
The Bible presents the mystery of salvation through Jesus Christ in several images. What if those separate images were fit together to comprise one grand impression of Christ's saving work while also allowing each piece to retain its recognizable particularity? Bible Gateway interviewed Joshua M. McNall author of The Mosaic of Atonement: An Integrated Approach to Christ's Work (Zondervan, 2019).