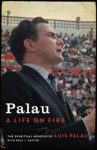 Bible Gateway interviews Luis Palau, author of "Palau: A Life on Fire"
At the age of 83 in January 2018, international bilingual Christian evangelist Luis Palau was diagnosed with stage four lung cancer. That startling revelation was the impetus for him to reflect on his adventure-filled life of trusting God from his humble beginnings on the streets of Buenos Aires, Argentina, to filling stadiums and declaring the good news of Jesus Christ with tens of millions globally and personally counseling world leaders. How as a teenager, he heard Billy Graham speak and decided to follow in his steps. Bible Gateway interviewed Luis Palau (@LuisPalauLive) about his book, "Palau: A Life on Fire" (Zondervan, 2019).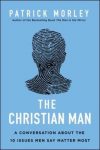 Bible Gateway interviews Patrick Morley, author of "The Christian Man"
What are the major issues facing Christian men and how should they be addressed from a biblical point of view? How should a Christian man avoid the pitfalls of life; lead a more balanced life; have a deeper walk with God; be an attentive husband; become a difference-making dad; overcome lust? Bible Gateway interviewed Patrick Morley (@patrickmorley) about his book, "The Christian Man: A Conversation About the 10 Issues Men Say Matter Most" (Zondervan, 2019).