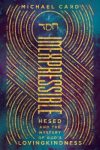 Bible Gateway interviews Michael Card, author of "Inexpressible"
Scripture uses one particular word to describe the distinctiveness of God's character: the Hebrew word hesed; a concept so rich in meaning that it doesn't translate well into any single English word or phrase. The many dimensions of hesed are often expressed as lovingkindness, covenant faithfulness, steadfast love; and everlasting love beyond words. Bible Gateway interviewed Michael Card (@Michael_Card) about his book, "Inexpressible: Hesed and the Mystery of God's Lovingkindness" (IVP Books, 2018).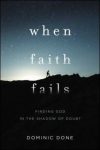 Bible Gateway interviews Dominic Done, author of "When Faith Fails"
Wrestling with faith and doubt can be profoundly lonely and isolating. Some suffer in silence while others abandon belief altogether, assuming doubt is incompatible with faith. But can doubt actually strengthen faith? What are practical ways for Christians to move through doubt—about such topics as the silence of God and the problem of suffering—into deep faith that embraces them mystery of belief? Bible Gateway interviewed Dominic Done (@DominicDone) about his book, "When Faith Fails: Finding God in the Shadow of Doubt" (Thomas Nelson, 2019).