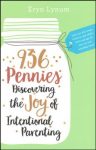 Bible Gateway interviews Eryn Lynum, author of "936 Pennies"
How can a jar of 936 pennies transform our parenting? What can it teach us about making family time richer, not busier? When we practice "counting time," as David penned in Psalm 90:12, "Teach us to number our days, that we may gain a heart of wisdom," God begins to bring new life to our home and family. Bible Gateway interviewed Eryn Lynum (@ErynLynum) about her book, 936 Pennies: Discovering the Joy of Intentional Parenting (Bethany House, 2018).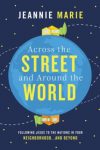 Bible Gateway interviews Jeannie Marie, author of "Across the Street and Around the World"
According to Barna research, only 17% of all churchgoers know what the Great Commission is. Jesus said it plainly: "Go and make disciples of all nations." How is this commission to be lived out in our ordinary lives? With God bringing people from other countries and cultures into new neighborhoods, workplaces, and schools, how should we shift our perspective to align our hearts, minds, and everyday lives with God's heart for the nations? Bible Gateway interviewed Jeannie Marie (@jeanniemmarie) about her book, Across the Street and Around the World: Following Jesus to the Nations in Your Neighborhood…and Beyond (Thomas Nelson, 2018).