Bestselling author Francine Rivers to join rising star T. I. Lowe in online book event
Carol Stream, Ill. – April 30, 2021.  On Thursday, May 13, 2021, bestselling authors Francine Rivers and T. I. Lowe will host an online, interactive discussion about their upcoming projects. The event will kick off at 7 p.m. CT and will be moderated by Tyndale fiction publisher Karen Watson.
Bestselling Author Francine Rivers and T. I. Lowe Online Book Discussion
Date: Thursday, May 13, 2021
Time: 7:00 p.m. CT / 8:00 p.m. ET
This free, live online event will pair legendary author Francine Rivers with T. I. Lowe, a bright new voice in contemporary women's fiction. T. I. Lowe is the author of bestselling novel Lulu's Café, the Carolina Coast series, and upcoming novel Under the Magnolias, a gritty yet tender coming-of-age story.
Francine and T. I. will discuss their Redeeming Love connection, Southern fiction, and how they write fiction that's grounded in truth. They will also discuss what's next for Francine, as well as T. I. Lowe's new novel, Under the Magnolias.
Under the Magnolias introduces readers to Austin Foster, who is barely a teenager when her mama dies giving birth to twins, leaving her to pick up the pieces while holding her six siblings together and doing her best to stop her daddy from retreating into his personal darkness.
Scratching out a living on the family's tobacco farm is as tough as it gets. When a few random acts of kindness help to ease the Fosters' hardships, Austin finds herself relying upon some of Magnolia's most colorful citizens for friendship and more. But it's next to impossible to hide the truth about the goings-on at Nolia Farms, and Austin's desperate attempts to save face all but break her.
Just when it seems she might have something more waiting for her—with the son of a wealthy local family who she's crushed on for years—her father makes a choice that will crack wide-open the family's secrets and lead to a public reckoning. There are consequences for loving a boy like Vance Cumberland, but there is also freedom in the truth.
Fans of Francine Rivers and T. I. Lowe can register now.
For more information please contact Isabella Graunke at isabellagraunke@tyndale.com or 630-784-5298.
Francine Rivers has published numerous novels—all bestsellers—and she has continued to win both industry acclaim and reader loyalty around the globe. Her Christian novels have been awarded or nominated for many honors, and in 1997, after winning her third RITA Award for inspirational fiction, Francine was inducted into the Romance Writer's of America Hall of Fame. In 2015, she received the Lifetime Achievement Award from American Christian Fiction Writers (ACFW). Francine's novels have been translated into over 30 different languages, and she enjoys bestseller status in many foreign countries. She and her husband, Rick, enjoy spending time with their children and grandchildren.
I. Lowe is an ordinary country girl who loves to tell extraordinary stories and is the author of nearly twenty published novels, including her debut, Lulu's Café, a number one bestseller. She lives with her husband and family in coastal South Carolina.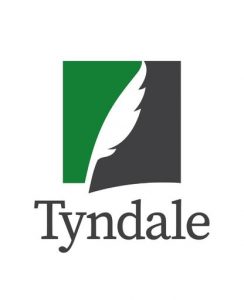 Since its founding in 1962, Tyndale House Publishers has been a voice to trust for generations of readers. Today, Tyndale is one of the largest independent Christian publishers in the world. Tyndale's mission is to make the Bible accessible to as many people as possible in language that they can relate and respond to. Tyndale publishes the Holy Bible, New Living Translation (NLT), and offers nonfiction books that equip readers with Christ-centered insight, counsel, and life-improving stories. In addition, Tyndale publishes fiction from fresh new voices and celebrated authors alike, capturing the imagination of millions of readers. With a deep understanding of the importance of nurturing future generations, Tyndale also publishes children's products that make God's Word and wisdom come alive. Tyndale's independent status allows it to follow its founding model, giving a majority of annual revenue—more than $110 million throughout its history—to charitable missions. With every book purchased, Tyndale readers help meet the physical and spiritual needs of people around the world.