Bestselling author and advocate Jamie Sumner to release "Eat, Sleep, Save the World" on special needs parenting with B&H
[NASHVILLE, TENN., February 17, 2020—] Award-winning and bestselling author Jamie Sumner will release her second adult trade book, "Eat, Sleep, Save the World: Words of Encouragement for the Special Needs Parent" (March 3, 2020, B&H Publishing Group), following her critically acclaimed middle grade novel, "Roll With It."
Designed to be an encouraging and empowering read, the book reminds every parent of a child with special needs that they are superheroes. With a mixture of humor and honesty, Sumner brings hope to other parents like herself who need to hear that God has made them more than capable to raise their special kids.
Sumner is a mother to a son with cerebral palsy and is an advocate for parents of children with special needs. Sumner writes and speaks about disability in literature and partners with many schools to teach about reading, writing and special needs.
"'Eat, Sleep, Save the World' isn't a 'how-to-parent' book," said Sumner. "We have enough of those. As a mother to a son with special needs, I wanted to write the book that I needed – one that cheers you on and eases the pressure of parenting. I hope readers will utter sighs of relief as they see all the ways that God is taking care of their children and them. Basically, it's a hug in book form."
Sumner is a regular contributor to major publications such as "The New York Times" and "The Washington Post" and is the reviews editor at Literary Mama. Her social media posts about life as a special needs parent have been featured by "Good Morning America," Target, Motherly and many more.
Sumner is also the author of "Roll With It," which was awarded one of Amazon's Best Books of the Year and Kirkus' Best Books of the Year, and "Unbound: Finding Freedom from Unrealistic Expectations of Motherhood." Her second and third middle grade novels are forthcoming in late 2020 and 2021.
B&H is supporting "Eat, Sleep, Save the World" with a preorder campaign, national marketing and publicity campaign and special launch event in Nashville, Tennessee at Draper James on March 5. All who preorder the book can redeem a special downloadable emoji coloring and activity sheet. Orders can be redeemed on eatsleepsavetheworldbook.com.
For more information, visit eatsleepsavetheworldbook.com.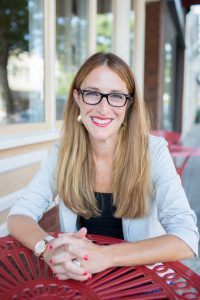 Jamie Sumner has written for "The New York Times" and "The Washington Post" among many other publications. She is the author of a nonfiction book on motherhood, "Unbound," and the middle-grade novel "Roll with It." She is also mom to twins and a son with cerebral palsy, and she writes and speaks about disability in literature. She loves stories that celebrate the grit and beauty in all kids. She and her family live in Nashville, Tenn. Visit her at www.jamie-sumner.com.
B&H Publishing Group, an imprint of LifeWay Christian Resources, is a team of mission minded people with a passion for taking God's Word to the world. Because we believe Every Word Matters® we seek to provide intentional, Bible-centered content that positively impacts the hearts and minds of people, inspiring them to build a lifelong relationship with Jesus Christ. Among our print and digital releases for the trade, church and academic markets, titles include "The New York Times" No. 1 bestsellers "The Love Dare" and "The Vow," No. 1 CBA bestseller "I Am a Church Member," as well as the newly-revised Christian Standard Bible (CSB) version.