Best-selling author and Christian publishing icon Stephen E. Strang releases new book
"Trump Aftershock"

 Explores the President's Seismic Impact on Culture, Uncovers Unreported Facts and Helps Readers See What the Unconventional President Has Accomplished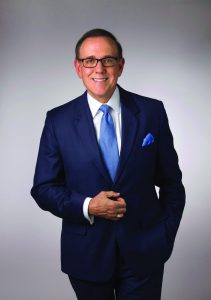 ORLANDO, Fla.—For more than two years, the nation has witnessed an around-the-clock, unrelenting attack on President Donald Trump's character, motives, and intelligence while his accomplishments with the economy, jobs, taxes, foreign policy, the military and border security are generally ignored and misrepresented.
The reason? Many, especially in mainstream media, are still experiencing the seismic aftershocks of Trump's election.
In his new book, "Trump Aftershock," best-selling author and Christian publisher Stephen E. Strang says it appears much of the time that the media's focus is predicated almost entirely on talking points and broadsides supplied by the Democratic National Convention.
Strang cites Breitbart writer John Nolte in "Trump Aftershock," who says, "What we have here is more proof that the media are no longer able to sway public opinion or move the needle."
In fact, Strang notes, Trump's job approval rating of 49 percent as of Nov. 1 can be compared to how Americans feel about the media. More than two-thirds (69 percent) say their trust in the media has decreased over the past decade, while 62 percent of U.S. adults believe the news they see in newspapers, on television or hear on the radio is biased; 44 percent say it's inaccurate. Polling was conducted over the past few months by Gallup and the Knight Foundation.
The way most media report the news, it would seem that no one is satisfied or happy, and everyone wants drastic change. But, according to those he's talked to and interviewed since the 2016 presidential election, Strang says that simply isn't true.
"For more than half a century, since at least the end of the Second World War, surveys have shown that what most Americans really want is peace and prosperity," Strang writes in "Trump Aftershock." "By the end of his second year in the White House, most Americans believed Donald Trump has delivered on his promises. Income levels have risen steadily, taxes are lower, the nation is in no immediate danger of war, and living standards in the U.S. are some of the best in the world. Is this enough to garner a vote for more of the same at the midterm elections? We'll know tonight."
New York Times best-selling author Mike Huckabee, host of "Huckabee" on TBN, reinforces Strang's points in his foreword to "Trump Aftershock."
"If I wrote a theme song for the Left that captured their frenzied behavior over the last two years, I would definitely title it 'Trump Derangement Syndrome,'" Huckabee said. "From special counsels with bogus cases built on an unverified 'dossier' to social media censorship of conservative voices to liberal bullies who attack administration members—including my own daughter—in public, no one is immune to the tension. Americans feel like watching the news has become a front-row seat to the battle for our nation's very soul.
"Among the mainstream media very little credit is given to the president for his accomplishments and his unwavering stand for conservative values and freedoms," he continued, "but this important book sets the record straight about President Trump and provides insights into the spiritual aspects of Trump's presidency as well."
Out today—an important Election Day for the future of the nation—"Trump Aftershock" explores the "president's seismic impact on culture and faith in America" and will uncover unreported facts while objectively helping readers understand what the nation's most unlikely and unconventional president has accomplished, including a featured section on these advancements called "500 Days of American Greatness."
Stephen E. Strang is the best‐selling author of "God and Donald Trump," which was brandished by the president during his appearance at the World Economic Forum in Davos, Switzerland, in 2018. The CEO and founder of Charisma Media, Strang was voted by Time magazine as one of the most influential Evangelicals in America. He has traveled to more than 50 countries, has interviewed four U.S. presidents, and has been featured on Fox News, CNN, MSNBC, CBN, Dr. James Dobson's "Family Talk" and The Daily Caller.
"Trump Aftershock" is published by FrontLine, an imprint of Charisma House, which has published books that challenge, encourage, teach and equip Christians, including 14 New York Times best-sellers.
To interview Stephen E. Strang, author of "Trump Aftershock," contact Deborah Hamilton, Media@HamiltonStrategies.com, 610.584.1096, ext. 102, or Jeff Tolson, ext. 108.