Barb Roose leads readers in surrendering
the things they cannot control
Surrendered—A Devotional to Help You Let Go & Live Like Jesus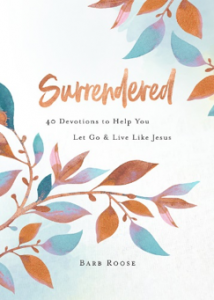 (Nashville, Tenn.)—If COVID-19 has taught us anything so far, it's that we are not in control. When life gets hard, aspects of the future are uncertain, and we're at the mercy of other's decisions, we want more power over the situation. However, those are precisely the times when we need to learn how to surrender, just like Jesus did.
In Surrendered: 40 Devotions to Help You Let Go & Live Like Jesus, a devotional book inspired by Barb Roose's Bible study Surrendered: Letting Go & Living Like Jesus, readers are invited to embrace the life-giving power of surrender as they learn to let  go and live like Jesus—fully trusting God's power, presence, promises, and provision in their life.
Each devotion features a Scripture, a big idea, a biblical or personal story, a letting go principle, personal reflection, and application questions. Each devotion will challenge you to let go as you draw closer to Jesus than ever before.
Includes forty devotions inspired by Jesus's forty days in the wilderness with devotions such as: Letting Go of Expectations, Letting Go of Negativity, Letting Go of Fear and many more!
Devotions give readers inspiration to find peace in their own lives.
Excellent stand-alone resource or companion to the Surrendered Bible study.
Surrendered: 40 Devotions to Help You Let Go & Live Like Jesus is available September 15, 2020 from Abingdon Press. Explore more and read a sample devotion at www.AbingdonWomen.com/SurrenderedDevotions.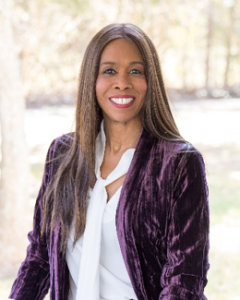 About the author
Barb Roose is a popular speaker who is passionate about helping women apply the truths of God's Word to challenges they face, equipping them to win at life with strength and dignity. She teaches at conferences and retreats across the country, as well as internationally. Barb is the author of four Bible studies (Surrendered: Letting Go and Living Like  Jesus;  I'm  Waiting,  God:  Finding  Blessing  in  God's  Delays,  Joshua:  Winning  the  Worry  Battle,  and  Beautiful  Already:  Reclaiming  God's  Perspective  on  Beauty) and two other  books (Winning the Worry Battle: Life Lessons from the Book of Joshua and Enough Already: Winning Your Ugly Struggle with Beauty). She also writes at BarbRoose.com and hosts the "Better Together" Facebook Live events and podcast. Barb is a proud empty nest mom with three adult daughters. Visit Barb Roose's online home at barbroose.com. Readers can also keep up with her on Facebook (BarbaraRoose), Twitter (barbroose), and Instagram (barbroose).
Contact: Elizabeth Pruitt, Marketing Manager, epruitt@abingdonpress.com  615-749-6095