Baker Publishing Group wins two Carol Awards;
Andrea Doering named Editor of the Year
Ada, Mich. (October 11, 2018)—Winners of the 2018 Carol Awards were announced at the Gaylord Opryland Resort & Convention Center during the annual American Christian Fiction Writers conference on September 22, 2018.  Andrea Doering, editorial director of Revell, was awarded Editor of the Year for her contributions to Christian fiction and to ACFW. Jennifer Leep, executive vice president of trade publishing at Baker Publishing Group, stated, "Andrea is a gifted editor who excels at encouraging her authors and inspiring them to do their best work. I'm so glad to see her work honored with this award and know that the many authors who love working with her feel the same way."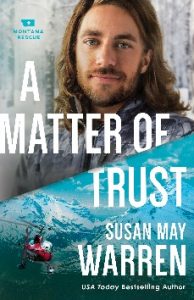 In addition to the recognition of Andrea's work, two Baker Publishing Group titles were selected as winning titles in their genre. A Matter of Trust by Susan May Warren won in the Romance category, and A Note Yet Unsung by Tamera Alexander won in the Historical Romance category. The Carol Awards were created to honor excellent Christian fiction. For the complete list of winners, please visit https://www.acfw.com/carol/carol_winners_2018.
A Matter of Trust by Susan May Warren
(Revell; ISBN 9780800727451; ebook ISBN 9781493407255; $14.99)
When US Senator Ella Blair's brother goes missing, Gage Watson is tasked to save him. Gage only has one problem: the bossy and beautiful young senator wants to come with him. Old sparks relight as they search for the missing snowboarder, and suddenly they are faced with emotions neither can deny. But when Ella's secret is revealed, can they learn to trust each other—even when disaster happens again?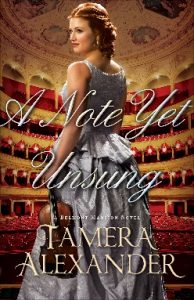 A Note Yet Unsung by Tamera Alexander
(Bethany House; ISBN 9780764206245; ebook 9781441230942; $15.99)
Despite her training as a master violinist, Rebekah Carrington was denied entry into the Nashville Philharmonic by young conductor Nathaniel Whitcomb, who bowed to public opinion. Now, with a reluctant muse and a recurring pain in his head, he needs her help to finish his symphony. But how can he win back her trust when he's robbed her of her dream?
Baker Publishing Group publishes high-quality writings that represent historic Christianity and serve the diverse interests and concerns of evangelical readers.
Contact: Ruth Anderson, (616)676-9185 x8131, randerson@bakerpublishinggroup.com