Baker Publishing Group wins five Christy Awards, including Book of the Year
Ada, Mich. (November 15, 2018)—The winners of the 2018 Christy Awards were announced on Wednesday, November 7, at the Christy Award Gala in Nashville, Tennessee. Baker Publishing Group authors won a total of five Christy Awards, including True to You, which won the 2018 Christy Book of the Year and also won in the Contemporary Romance category. The House on Foster Hill by Jaime Jo Wright won in the Mystery/Suspense/Thriller category, Missing Isaac by Valerie Fraser Luesse won in the First Novel category, and The Lacemaker by Laura Frantz won in the Historical Romance category.
Established in 1999, the Christy Awards recognize the value of Christian novels in contemporary culture and honor authors who create stories written from a perspective of faith. For the complete list of winners, please click here.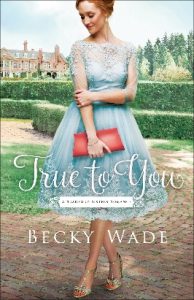 True to You by Becky Wade

(Bethany House; ISBN 9780764219368; ebook ISBN 9781441231208; $13.99)
After a broken engagement, genealogist Nora Bradford decides focusing on her work and her novels is safer than romance. But when John, a former Navy SEAL, hires her to help find his birth mother, the spark between them is undeniable. However, he's dating someone else, and Nora is hesitant. Is she ready to abandon her fictional heroes and risk her heart for real?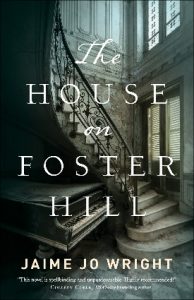 The House on Foster Hill by Jaime Jo Wright

(Bethany House; ISBN 9780764230288; ebook ISBN 9781493411986; $14.99)
Fleeing a stalker, Kaine Prescott purchases an old house sight unseen in Wisconsin, which turns out to have a dark history: a century earlier, an unidentified woman was found dead on the grounds. As Kaine tries to settle in, she learns the story of her ancestor Ivy Thorpe, who, with the help of a man from her past, tried to uncover the truth about the death.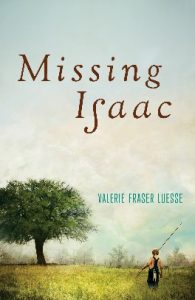 Missing Isaac by Valerie Fraser Luesse

(Revell; ISBN 9780800728786; ebook ISBN 9781493412617; $14.99)
When Pete McLean loses his father in the summer of 1962, his friend Isaac is one of the few people he can lean on. Though their worlds are as different as black and white, friendship knows no color. So when Isaac suddenly goes missing, Pete is determined to find out what happened—no matter what it costs him. His quest will lead him into parts of town that he knows only through rumors and introduce him to a girl who will change his life. What they discover together will change the small Southern town of Glory, Alabama—forever.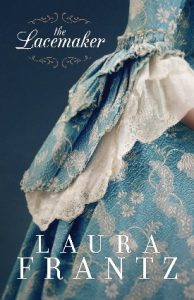 The Lacemaker by Laura Frantz
(Revell; ISBN 9780800726638; ebook ISBN 9781493412501; $15.99)
Lady Elisabeth "Liberty" Lawson is a darling of fine society in a rugged land, and she is anticipating an advantageous marriage. That her betrothed is a rake and love is lacking is of little consequence—or so she tells herself. Though her own life seems in order, colonial Williamsburg is a powder keg on the verge of exploding. Those with connections to the British nobility are suspected as spies, and Liberty soon finds herself left with a terrible choice.
Bethany House has been publishing high-quality books for over 50 years. Recognized as the pioneer and leader in Christian fiction, we publish over 75 new fiction and nonfiction titles annually in subjects including historical and contemporary fiction, Christian living, devotional, family resources, and theology.
Revell has a passion for providing books that inspire and equip readers, offering them hope and help for daily life.
Baker Publishing Group publishes high-quality writings that represent historic Christianity and serve the diverse interests and concerns of evangelical readers.
Contact: Ruth Anderson, (616)676-9185 x8131, randerson@bakerpublishinggroup.com