Baker Publishing Group wins five
Christian Retailing's Best Awards
Ada, Mich. (July 6, 2017)—Winners of Christian Retailing's Best Awards were announced Wednesdaymorning, June 28, at CBA's UNITE convention in Cincinnati, Ohio. Two nonfiction titles and three fiction titles from Baker Publishing Group won awards. The Healing Breakthrough by Randy Clark won in the Charismatic category, and Think and Eat Yourself Smart by Dr. Caroline Leaf won in the Health and Fitness category. The three winning novels were The Atonement by Beverly Lewis in the Amish category, Always Watching by Lynette Eason in the Contemporary category, and Risen by Angela Hunt in the Historical category. These awards are viewed as a significant way of recognizing some of the most impactful and life-changing new products in the Christian retail industry. For the complete list of winners, please visit http://christianretailingsbest.com/winners.html.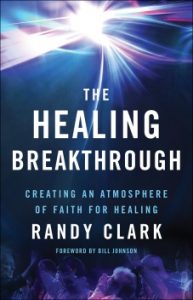 The Healing Breakthrough by Randy Clark
(Chosen Books; ISBN 9780800797836; ebook ISBN 9781441230027; $14.99)
Foremost healing expert and bestselling author Randy Clark unwraps the hard questions that baffle most Christians about healing prayer. Speaking from Scripture as well as from personal experience, Clark helps readers learn to walk in an atmosphere of effective healing ministry, navigate the balance between faith and expectation,pray with confidence, and expect results every time.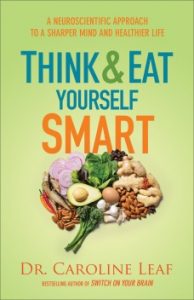 Think and Eat Yourself Smart by Dr. Caroline Leaf
(Baker Books; ISBN 9780801015717; ebook ISBN 9781493401529; $19.99)
Scientist and therapist Dr. Caroline Leaf combines current scientific research with biblical teaching to help readers understand the connection between thinking and eating, empowering readers to manage their weight and improve their health. Anyone who is tired of traditional diet plans that don't work, who struggles with emotional eating, or who simply isn't satisfied with their level of health will find in this book the key to discovering how to begin developing a healthier body, brain,and spirit.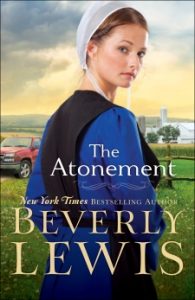 The Atonement by Beverly Lewis
(Bethany House; ISBN 9780764212482; ebook ISBN 9781441229373; $15.99)
The mistakes of the past haunt Lucy Flaud, now twenty-five and beyond Amish courting age. Instead, Lucy focuses on volunteering in both the Plain and fancycommunities of Lancaster County. Then her father strikes up an unexpected friendship with an Englischer in search of a simpler way of life. Lucy forms a connection of her own with the thoughtful young man even as she rejects courtship with her longtime Amish friend. Is it too late to embrace redemption . . . and the power of love?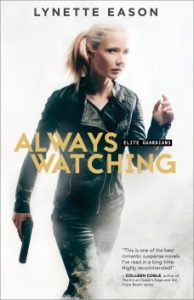 Always Watching by Lynette Eason
(Revell; ISBN 9780800723262; ebook ISBN 9781441245502; $14.99)
Bestselling author and fan favorite Lynette Eason drops readers right into the action in this fast-paced new series. When it becomes clear that popular psychiatrist and radio personality Wade Savage has a stalker, his father hires Elite Guardians to protect his son. But when Wade's bodyguard is attacked, agency owner Olivia Edwards must step in and fill the gap. Olivia's skills are tested to the limit as Wade's stalker moves from leaving innocent gifts at his door to threatening those closest to him, and she has the feeling that she's next on the list.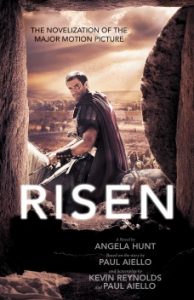 Risen by Angela Hunt
(Bethany House; ISBN 9780764218453; ebook ISBN 9781441230416; $15.99)
Epic in scope yet deeply personal, this novelization offers a unique perspective on the story of the resurrection. Roman Tribune Clavius is assigned by Pilate to keep the followers of the recently executed Yeshua from stealing the body and inciting revolution. When the body goes missing, Clavius must hunt it down. His investigation leads him from the halls of Herod Antipas to Gethsemane. As his search continues, Clavius commits to a quest for the truth—and answers that will not only shake his life but echo throughout all of history.
Baker Publishing Group publishes high-quality writings that represent historic Christianity and serve the diverse interests and concerns of evangelical readers.
Contact: Lynnae Lubbers
(616)676-9185 x193  llubbers@bakerpublishinggroup.com