Baker Publishing Group appoints new directors of rights and contracts
Ada, Mich. (February 26, 2021)—Baker Publishing Group is pleased to announce the promotions of Alex Nieuwsma and Jean Entingh. Alex will serve as the director of subsidiary rights.  Jean will serve as the director of contracts. These combined positions fill the vacancy of Marilyn Gordon, who retired in January 2021.
Alex arrived at Baker Publishing Group in 2017 and has held the roles of permissions assistant, contracts associate, and subsidiary rights manager. In his new role as the director of subsidiary rights, he will ensure that our books are presented to numerous publishers. Alex states, "Our team licenses to audio publishers, large-print publishers, and international publishers in over fifty languages throughout the world. We do this by attending international bookfairs and sending out promotional material and brochures. Last year we virtually met with over thirty of our top publishers since there were no bookfairs. We also receive translated editions of our books and send them to our authors to add to their personal libraries."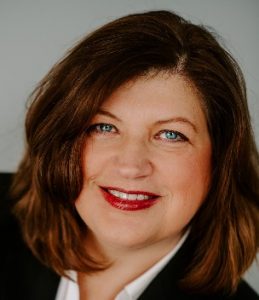 Jean began her career at Baker Publishing Group in October 2018 and has served as a contracts associate and a contracts manager. In her new role as director of contracts, she will oversee the author contract process from the drafting to the execution of the final publishing agreement. This will include working with authors on any future modifications to their agreements, including rights reversions. In addition, she will oversee various publishing duties, including permissions requests and the registration of Baker Publishing Group titles with the Library of Congress and US Copyright Office.
"During the past two decades, this company and our foreign partners have generated countless translated editions," states Dwight Baker, president of Baker Publishing Group. "With the promotion of Alex Nieuwsma as director, Baker Publishing Group is committed to enduring relationships around the world in support of our gospel mission." He adds, "Serving as director of contracts, Jean Entingh will ensure a high standard of precision and consistency in our author agreements. Jean's enduring work will serve this generation of authors and the valuable literary estates that follow them."
Baker Publishing Group publishes high-quality writings that represent historic Christianity and serve the diverse interests and concerns of evangelical readers.
Contact: Karen Steele, (616)676-9185 x100 ksteele@bakerpublishinggroup.com