Baker Books expands editorial team
Ada, Mich. (March 10, 2021)—Baker Books, a division of Baker Publishing Group, is pleased to welcome Stephanie Duncan Smith and Patnacia Goodman to their editorial team. Stephanie will serve as senior acquisitions editor and Patnacia will serve as acquisitions editor.
Stephanie brings twelve years of experience in the publishing industry to the Baker Books team. She most recently served as an associate publisher for the Zondervan Books team, where she had the privilege of developing a number of bestselling and award-winning authors. Stephanie is currently working through her master's in theology at Western Theological Seminary.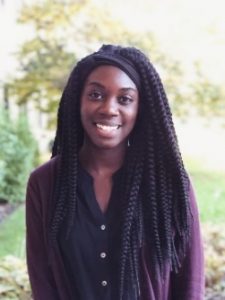 Patnacia most recently served as an acquiring editor for Bethany House. She is excited about her new role as an acquisitions editor for the Baker Books team and states, "My excitement about joining Baker Books cannot be overstated. We have a talented group of authors, and I am glad to add my perspective to the amazing work the Baker Books team has been doing for years."
"We're delighted to welcome Patnacia and Stephanie to our acquisitions team," said Rebekah Guzman, editorial director for Baker Books. "They both bring unique publishing experience, successful track records, and exceptional talent to our team and position Baker to continue providing superior service to our authors and readers."
---

Baker Books has a vision for building up the body of Christ through books that are relevant, intelligent, and engaging.
Contact: Karen Steele, (616)676-9185 x100  ksteele@bakerpublishinggroup.com