Baker Books appoints new executive editor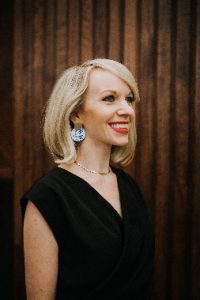 Ada, Mich. (May 2, 2022)—Baker Books, a division of Baker Publishing Group, is pleased to announce that Stephanie Duncan Smith is being promoted to executive editor effective May 1, 2022.
Stephanie joined the Baker Books team in March 2021, bringing over thirteen years of experience with her. She previously served as the associate publisher of the Zondervan Books team, and prior to that managed the digital content strategy for Relevant magazine and Barna Group.
Rebekah Guzman, editorial director for Baker Books, stated, "Stephanie has already been a major contributor in her first year at Baker Books. She continues to develop and acquire bestselling and award-winning authors, and in spring 2022 she completed her masters in theology from Western Theological Seminary. We are excited to promote her to executive editor and expand her role on our publishing team."
Baker Books has a vision for building up the body of Christ through books that are relevant, intelligent, and engaging. We publish titles for lay Christians on topics such as discipleship, apologetics, spirituality, relationships, marriage, parenting, and the intersection of Christianity and culture. We also publish books and ministry resources for pastors and church leaders, concentrating on topics such as preaching, worship, pastoral ministries, counseling, biblical reference, and leadership.
Contact: Karen Steele, (616)676-9185 x100, ksteele@bakerpublishinggroup.com