Authors of The Babylon Bee sign major book deal with Salem Books
The Cultural Commentators and Comedians Will Release Satirical Book on Culture, Wokeness, and Leftism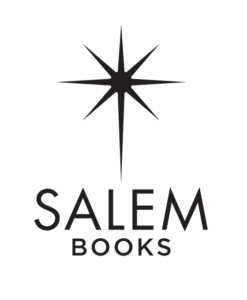 Washington, D.C.—Salem Books today announced a major deal with the editors behind The Babylon Bee, a conservative Christian satire site known for its satirical commentary on politics, current events, and well-known figures. Often referred as the evangelical Christian spin-off of The Onion, The Babylon Bee is best known for its tongue-in-cheek commentary of culture, and for making jokes at the expense of progressives and conservatives, Democrats and Republicans, and Christians and atheists alike.
Known as the "most popular Christian satire website," The Babylon Bee has been featured by Fox News, the New York Times, and Reuters. In typical satirical fashion and akin to the humor of its popular website, The Babylon Bee presents its latest satirical sensation: The Babylon Bee Guide to Wokeness, set for release in October 2021.
Salem Books Publisher Tim Peterson says, "For years, I have been one of the eight million people who turn to The Babylon Bee each month for entertainment. I've laughed out loud at their reports, and sometimes even said, 'Oh my gosh. Did they really just write that?' So publishing a book with Editor in Chief Kyle Mann and Managing Editor Joel Berry will be a career highlight. We expect sales will be robust."
The Babylon Bee Guide to Wokeness focuses on how to "become woke" and how to become a Leftist in disguise: you must choose your pronouns, blame everyone else for your problems, and show the world how great you are by virtue-signaling on social media.
The Babylon Bee are also the creators behind How to Be a Perfect Christian (Multnomah, 2018) and The Sacred Texts of The Babylon Bee, Volume 1 (The Babylon Bee, 2020).
The Babylon Bee is represented by Steve Laube of the Steve Laube Agency in Phoenix, Arizona.
Salem Books is the evangelical Christian imprint of Regnery Publishing, a Salem Media Group Company. Founded on biblical principles, Salem Books seeks to enrich the lives of Christians and proclaim the Gospel of Jesus to the world through the written word.
Salem Media Group is America's leading multimedia company specializing in Christian and conservative content, with properties comprising radio, digital media and book, magazine, and newsletter publishing.
Contact: Katie Anderson, Katie.Anderson@SalemBooks.com