Art of Writing webinar series to feature bestselling authors LISA WINGATE, WILLIAM KENT KRUEGER, STEVEN JAMES, & more in October
Writer's Conference bookended by THE CHRISTY AWARD® FINALISTS REVEAL and WINNERS CELEBRATION WEBCASTS scheduled for October 8 and November 12 respectively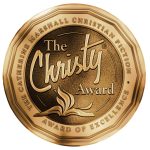 August 27, 2020, Tempe, AZ – The Evangelical Christian Publishers Association (ECPA) has announced the session topics and speakers for the fourth annual ART OF WRITING CONFERENCE, a five-part series of weekly webinars starting on October 8.  Each webinar will be held at 7 pm central on October 8, 15, 22, 29 and November 5, bringing together writers, authors and publishing curators for training and connection. Additionally, these sessions will be "bookended" by two free webcasts: one announcing The Christy Award Finalists on October 8 and The Christy Award Winners Celebration webcast on November 12.
"We are in a time when storytelling matters more than ever," said ECPA president Stan Jantz. "The Art of Writing conference, available online for the first time, is designed to inspire and encourage writers to see their craft as a powerful tool for transformation. The Christy Award® program continues to bring recognition to the excellent novels that weave the hope of the Christian faith in their stories."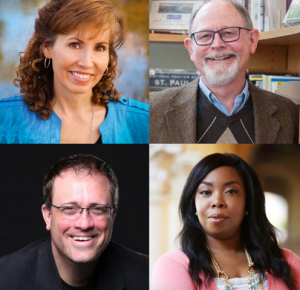 The first session will feature New York Timesbestselling authors LISA WINGATE (Before We Were Yours, The Book Of Lost Friends) and WILLIAM KENT KRUEGER (Ordinary Grace, This Tender Land).  They will present together in a session on "The Power of Story to Change Hearts and Minds" on Thursday, October 8.
The other four sessions that follow, in consecutive Thursday evenings, are:
The Essence of Story: The Pathway to Transformation with author and writing coach Steven James, held on October 15
Authors Helping Authors: Tips for Cross-Promotional Strategies with a panel of authors and marketing experts including Rachel McMillan and Thomas Umstattd, held on October 22 
Conversations on Diversity with Embolden Media Group CEO and literary agent Jevon Bolden, held on October 29
Learning from Fresh Voices: Editors Share What Made Debut Novels Shine from a panel of publishers of the Christy Award First Novel finalists, held on November 5
Registration will soon open at TheChristyAward.com with the bundle rate of $79 to attend all five Art of Writing webinars.
The Art of Writing webinar series will take place in tandem with the announcement of the finalists and winners of the 2020 Christy Award® program.  The CHRISTY AWARD FINALISTS will be revealed by free webcast on October 8 at 11 am central time with bestselling author Chris Fabry.  Three finalists in nine categories will be named.
The CHRISTY AWARD WINNERS WEBCAST will be held on Thursday, November 12 at 7 pm central time, announcing the year's winning novels in nine fiction categories and featuring New York Timesbestselling author Lisa Wingate as keynote, and Christy Award winning authors Tamera Alexanderand Steven James who will be inducted into the Christy Award Hall of Fame.  Both the finalist and winners webcasts are free, but registration is required and will soon be opened at TheChristyAward.com.
For more information or to sign up for program updates, visit TheChristyAward.com or email christyawards@ecpa.org.
###
The Evangelical Christian Publishers Association (ECPA) is an international non-profit trade organization comprised of member companies that are involved in the publishing and distribution of Christian content worldwide. Since 1974, ECPA has strengthened Christian publishing by building networking, information, and advocacy opportunities within the industry and throughout multiple channels so that our members can more effectively produce and deliver transformational Christian content. ECPA.org
The Christy Award® is the foremost award honoring and promoting excellence in Christian fiction since 1999, and is named for Catherine Marshall's novel, Christy, which has sold over 10 million copies since its publication in 1967. ECPA assumed ownership and administration of the award in 2017 to focus and grow the unique opportunity of fiction in Christian publishing. TheChristyAward.com  Facebook.com/ChristyAward  @ChristyAward  IG: @thechristyaward
Media contacts:
  Stan Jantz, ECPA President and CEO, sjantz@ecpa.org, 480-966-3998 ext. 101
Cindy Carter, ECPA Awards & Recognition Manager, ccarter@ecpa.org, 480-966-3998 ext. 103