Ann Voskamp presents stunning new way for families to celebrate Advent
The Wonder of the Greatest Gift to release from Tyndale House Publishers 

November 7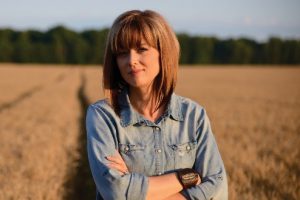 Carol Stream, Ill. (September 5, 2017)—Ann Voskamp, New York Times bestselling author and one of today's most influential Christian bloggers, presents the timeless Advent tradition of the Jesse Tree with a beautiful keepsake book all generations will enjoy. The Wonder of the Greatest Gift is scheduled to release from Tyndale House Publishers on November 7, 2017, just in time for the Advent season.
Based on her bestseller Unwrapping the Greatest Gift (Tyndale, November 2014), Voskamp offers a new, interactive way for families to celebrate a Christ-centered journey through the Advent season year after year.
"We are thrilled to partner with Ann on this exceptional family heirloom," said Linda Howard, Associate Publisher for Children and Youth at Tyndale. "I love imagining families gathering around the tree, reading the day's devotion, and placing an ornament on a branch each day of Advent. The Wonder of the Greatest Gift brings the focus back to the real reason we celebrate Christmas and creates a tradition parents will want to use as a guide through the season for years to come."
Featuring an intricate three-dimensional pop-up tree, 24 beautiful ornaments, and a star-shaped tree topper, combined with simple devotional readings for each day of December, The Wonder of the Greatest Gift recaptures the sacredness of the season in an unforgettable way.
Ann Voskamp is a farmer's wife, the home-educating mama to a half-dozen exuberant kids, and author of One Thousand Gifts: A Dare to Live Fully Right Where You Are, a New York Times 60-week bestseller. Named by Christianity Today as one of 50 women most shaping culture and the church today, she's a global advocate for needy children with Compassion International, a loser of library books, a stirrer of soup, a loud laugher, a kid snuggler, a Jesus lover and honestly, a bit of a mess. It's okay, really. Grace is the most amazing of all. Her online journal, one of the top 10 most widely read Christian blogs online, is a relief of quiet vulnerability and an oasis of sacred, seeing God in the everyday ugly beautiful: www.aholyexperience.com.
Tyndale House Publishers, founded in 1962, is the world's largest privately held Christian publisher of books, Bibles, and digital media. Tyndale has published many New York Times bestsellers. The largest portion of its profit goes to the nonprofit Tyndale House Foundation, which makes grants to help meet the physical and spiritual needs of people around the world. Tyndale was founded to publish Living Letters, which later comprised part of The Living Bible, a contemporary paraphrase of the Bible that became a global publishing phenomenon. Tyndale now publishes the Holy Bible, New Living Translation (NLT), the translation of choice for millions of people.
Contacts: Kristen Schumacher  kristenschumacher@tyndale.com | 630.784.5126
Katie Dodillet, katiedodillet@tyndale.com | 630.784.5257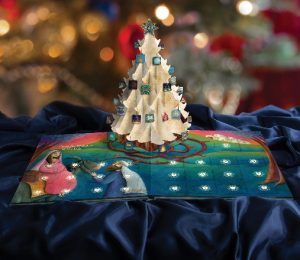 The Wonder of the Greatest Gift by Ann Voskamp
ISBN: 978-1-4964-2799-1
Hardcover: $34.99
Trim Size: 12.8125 x 12.5625
November 2017
Tyndale.com